'Little People, Big World': Matt Roloff Wants to Spend Time With Amy Roloff in New Promo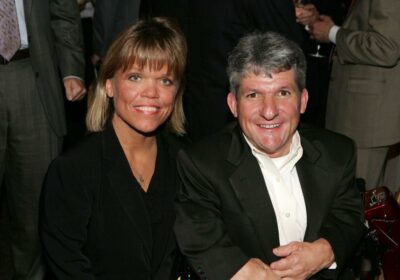 TLC's Little People, Big World trailer for the next season is here. And Matt Roloff and Amy Roloff are seen spending time together. Matt and Amy Roloff divorced years ago, and Amy made the difficult decision to move off of Roloff Farms and sell half of the property to Matt. Now, the trailer shows Matt attempting to spend more time with Amy than he did previously.
What happened between Matt Roloff and Amy Roloff?
Matt Roloff and Amy Roloff were married for nearly 30 years before they decided to divorce. "Our kids and our ever-growing family, and the love and support we have for them, will be our priority," they announced in 2015. "We will continue to work together side-by-side in the daily responsibilities for our many current ventures," Amy and Matt announced in a joint statement."
So, why did the Little People, Big World couple decide to go their separate ways? Matt and Amy weren't on the same page about many aspects of life. Matt once wrote that he puts commitment "further down" on the list of important matters than Amy does. "Amy tends to be more of a committed-to-a-fault kind of person, while I see most commitments — with some very notable exceptions — as flexible and negotiable," he wrote in Little People, Big Values.
Additionally, Matt noted he and Amy don't have much in common. "Amy and I had some compatibility when the kids were born, but looking back after the kids were gone, we realized we don't really have a lot in common," In Touch Weekly reports he said on the show. "We are different people. We are very different people."
The 'Little People, Big World' promo shows the exes spending time together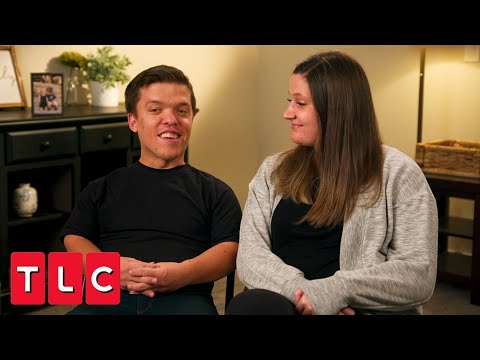 Despite Matt Roloff and Amy Roloff's troubled past, the new Little People, Big World promo shows Matt trying to spend more time with Amy and her husband, Chris Marek.
"Matt and Caryn [Chandler] gave us a gift basket with two airline tickets to Arizona," Amy says in the trailer footage. "I still struggle with the fact of, you know, being married to someone for so long, and to now hang out with my ex and his girlfriend. Just too much history for me."
Despite Amy's trepidation, Chris encourages her that they'll all have a great time. "It's going to be fun," he says in her car.
Matt doesn't see the issue, either. "We kind of enjoy hanging out," he tells the camera with Amy and Caryn with him. "Amy and I have a lot in common." To that, Amy laughs.
Given the gift Matt and Caryn sent to Chris and Amy, it sounds like Amy and Chris took a trip to visit Matt and Caryn's Arizona home. Matt and Caryn have a place in Surprise, Arizona, that they adore — and Matt's considered living there full time.
Are Caryn Chandler and Matt Roloff engaged?
With Matt Roloff and Amy Roloff spending more time together in the Little People, Big World trailer, what's Matt and Caryn Chandler's relationship status now?
Caryn and Matt are very much together, but they reportedly aren't engaged just yet. "We're not," Caryn said, according to Us Weekly. "He hasn't asked me, so we're definitely not yet."
"Our grand plan right now is to stay committed, stay in love, go to Arizona and spend a tremendous amount of time together," Matt said during a Little People, Big World confessional in 2021. "When we're here in Portland, we'll live individually and see each other a lot."
Matt and Caryn could certainly have marriage on the brain — and perhaps we'll see more engagement talk in the new season. They're still happy, in love, and together without the rings.
Check out Showbiz Cheat Sheet on Facebook!
Source: Read Full Article