Grand Designs' Kevin McCloud teases 'over ambitious' projects for new series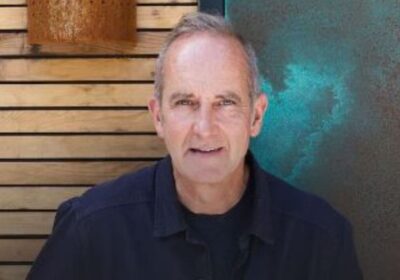 Grand Designs recalls 'national plea' which resulted in marriage
Grand Designs presenter Kevin McCloud has teased there are exciting projects happening in this series as the show embarks on its 23rd season.
With the new series in full swing, the long-running presenter spoke exclusively to Express.co.uk about what people can expect to see.
He commented: "The usual rip-roaring edge-of-seat stuff: a sea of mud, unfinished concrete, recalcitrant builders and people running out of money.
"It's a hard time financially out there right now, building materials have rocketed in price and many of our plucky self-builders have had to cut their cloth.
"They've also had to do their own tiling, plumbing, plastering and painting."
READ MORE Kim Woodburn fumes 'just be quiet' in fiery clash with Kerry Katona on GB News
Kevin revealed that this year, fans will see remarkable design ambitions as the show revisits a treehouse that people last saw unfinished in 2016.
He added: "As always, the projects seem over-ambitious and nuts.
"But, our contributors always, it seems, manage to pull the projects off. Such is the hope, passion and determination of human beings."
The home improvement show first aired back in 1999 and has been keeping the nation entertained for over two decades.
Don't miss…
Coronation Street viewers spot major blunder following Peter Barlow's arrest[REACTION]
Bake Off winner praises Matt Lucas' 'meaningful' gesture in 'horrendous' finale[EXCLUSIVE]
Emmerdale's Jacob Gallagher betrays his dad as romance with Victoria escalates[SPOILER]
We use your sign-up to provide content in ways you've consented to and to improve our understanding of you. This may include adverts from us and 3rd parties based on our understanding. You can unsubscribe at any time. More info
Throughout the years, people have seen a range of projects feature from countryside conversions, and treehouse homes to hidden castle gems.
While the decor and houses have changed over the seasons, one thing has remained consistent, the host.
Speaking about hosting the show from the start, Kevin said: "For over 20 years Grand Designs has been a passport that has taken me into strange worlds, beautiful buildings and the lives of others.
"It has allowed me to celebrate the most vivid and the most positive of all our human drives and emotions.
"It has led me on my own architectural adventures, it's a blast."
Next week, viewers will venture to Hackney as they meet Graeme and Melanie who want to build on a tiny twin garage plot with no surrounding land.
Costing them £275,000, the pair have set out to complete their project, which spans over three floors, in 12 months
Grand Designs continues Wednesday on Channel 4 from 9pm.
Source: Read Full Article