BBC bosses felt snubbed when King Charles filmed American Idol cameo after turning them down | The Sun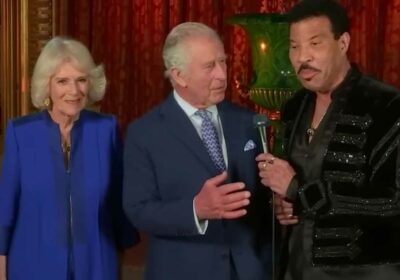 BBC bosses felt snubbed when the King filmed a cameo for US TV after turning down their interview pleas.
His Majesty allowed cameras to film pop stars Lionel Richie and Katy Perry inside Windsor Castle for segments on ABC talent show American Idol.
The pair, who sang at the Coronation concert, are show judges, and the King popped in for a chat.
A BBC executive said: "The BBC was not given any interaction. Then ABC rolled in."
But another source said the broadcaster was "fully supportive" of ABC's chat.
Richie is said to have asked the King for the "last minute" filming.
read more on king charles
Prince Andrew refusing to leave 30-room mansion in new row with King Charles
Archbishop of Canterbury fined for speeding days after crowning King Charles
Producers and Idol stars revealed that they didn't know it was going to happen until the last minute.
One producer confirmed: "It came together that early evening when they were working on their shoots around the castle.
"One of Charles' handlers told them he was on board to pop in and say hello with cameras rolling and that was it.
"There were no scripting meetings or laid out plans, but a spontaneous interaction.
Most read in News TV
Holly Willoughby & Phil Schofield turn backs on peace talks for worrying reason
Rachel Stevens' Dancing on Ice lover had child with show exec
I'm A Celeb's Jordan breaks his silence after Myleene Klass 'affair' rumours
How Eurovision host Hannah Waddingham got her big break thanks to Apprentice star
"You can tell by the way Katy acted that there was no autocue and how Charles simply played along naturally rather than delivering pre-prepared notes.
"Even their exit was a little awkward, because no-one prepped how they would walk out."
Source: Read Full Article