The 10 Greatest Billboard Hits Of Nicki Minaj, Ranked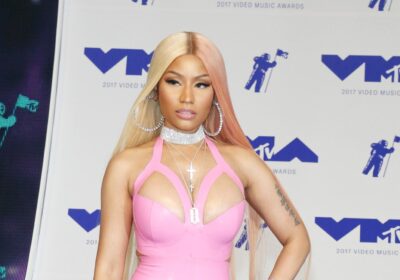 While Nicki Minaj first wanted to become an actress, she began working in Off-Broadway productions and accepting odd jobs at eateries. She signed onto Young Money Records after being discovered by rapper/producer Lil Wayne and released three mixtapes until 2009. After gaining moderate popularity and awards, Minaj released her debut album in 2010 titled Pink Friday, which was a smashing hit and sold 4 million copies worldwide. Her albums have reached the top 5 spots on Billboard 200 charts, and she has earned multiple No.1 Hot 100 chart-toppers over the years.
With many accolades under her belt, including 10 BET Awards, 6 AMAs, and 4 Billboard Music Awards, Nicki Minaj has had a successful career in music since her single Super Bass, which became an instant phenomenon worldwide. From popular singles to A-list collaborations, let's take a look at Nicki Minaj's ten greatest Billboard hits ranked.
10

Yikes

While Yikes is not an official single, Nicki Minaj released the track in 2020, and her fans were quick to stream it, making it comfortably land the No.23 spot on Billboard Hot 100. It topped the chart in Digital Song Sales, and Minaj became the first rapper in history to achieve the feat without featured artists in her song.

RELATED: 8 Most Expensive Things Nicki Minaj Owns
9

Do We Have A Problem?

Nicki Minaj X Lil Baby released Do We Have A Problem? in February 2022, and the song reached the No.2 spot on Billboard Hot 100. Her first single since becoming a mother, Minaj entered new territory and combined different styles to create her verses more powerful. The music video also earned appreciation and won the Best Hip-Hop song at the MTV VMAs.
8

Starships

Despite just peaking at the No.5 on Billboard, Starships remains one of Nicki Minaj's most popular songs. According to High Snobiety, the song combines multiple genres, including Eurodance and guitar pop. The captivating song blew up in dance festivals for its adrenaline-rushed beat, which helped it stay on Billboard Hot 100 for 31 weeks.
7

Trollz

The first song released by Nicki Minaj in collaboration with rapper 6ix9ine, Trollz shot to the No.1 spot for a week before dropping down to No.36. Driven by laconic beats and electric drums; the single was made over a long time. It was reported that Minaj produced and recorded eleven versions of her rap verse before finalizing her contribution to the song.
6

Side To Side

In the third track from Ariana Grande's album Dangerous Woman, Nicki Minaj featured in yet another successful collaboration for Side To Side. The song was critically appreciated for its tropical beats in pop and Minaj's fierce verse that stole the show. Grande's single entered the Billboard Hot 100 and peaked at No.4, and remained in the Top 100 for 28 weeks.
5

Anaconda

Nicki Minaj's biggest hit of 2014, Anaconda topped the Billboard R&B charts with its catchy single inspired by Sir Mix-A-Lot's Baby Got Back. The song debuted at No.19 spot before peaking at the second spot on Billboard Hot 100. A track from The Pinkprint album, its music video has surpassed over 1 billion views, making Minaj the first rapper to have six music videos achieve the feat, as noted by BET.
4

Bang Bang

Nicki Minaj teamed up with Ariana Grande for the first time to feature alongside Jessie J in the massively successful hit Bang Bang. The single debuted at No.6 before reaching No.3 and staying on the charts for 31 weeks. The combination of Jessie J and Ariana Grande's stunning vocals and Minaj's killer rap verse made it the ultimate pop song of 2014.
3

Say So

May 2020 was a hotly contested month as Megan Thee Stallion and Beyonce dropped Savage while Doja Cat and Nicki Minaj released Say So. Amongst the close call, the latter duo became triumphant, and Say So was the first No.1 Billboard Hot 100 song for Minaj and Cat, as stated by Complex. Within the first week, the song was downloaded 66,000 times and topped the R&B charts.
2

Super Freaky Girl

Super Freaky Girl was released in August 2022 and debuted straight at the No.1 spot on Billboard. It marks her first No.1 single without the aid of a featured artist and her 21st Hot 100 Top 10 single. The track recorded 4.6 million radio airplay, 21.1 million streams, and 89,000 downloads within its first week of release. It is only the second No.1 Hip-hop song by a female rapper since 1998.
1

Super Bass

Ranked as one of the best-selling singles of Minaj's career Super Bass was her first crack at the Billboard Hot 100, and it went on to peak at the No.3 spot while staying on the charts for 39 weeks. As mentioned by Billboard, Super Bass became the highest-charting song for a female rapper without a featured artist since 2002 when Missy Elliot scored with Work It.

Her other notable songs include Hey Mama, Beez in the Trap, Did It On 'Em, and Stupid Hoe. Minaj has set many records with only four studio albums released to date and continues to record new tracks and perform at various shows actively. Minaj surprised everyone in August 2022 when she released her new album Queen Radio: Volume 1.

READ NEXT: From Ashley Tisdale To Madison Beer: Inside The Luxurious $6 Million Hollywood Hills Home

Sources: High Snobiety, BET, Complex, Billboard

Source: Read Full Article