Paramount Global Shuttering UK Non-Scripted Production Division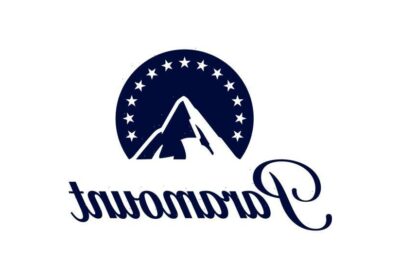 EXCLUSIVE: Paramount Global is shuttering the UK unscripted division of its international production arm, which makes the likes of Catfish UK and True Life Crime.
We hear around 20 roles will be impacted at Viacom International Studios (VIS) UK, and that March 31 has been earmarked as the date for closure. Paramount declined to comment.
The news comes as Paramount is shifting its international production focus to high-end scripted. As such, several UK-based Paramount TV studio execs working shows such as Paramount+'s big budget Sexy Beast remake are unaffected by the changes.
Related Story
Paramount+ To Boost Prices After Showtime Merge, Paramount Global Will Take Up To $1.5 Billion Q1 Content Charge
VIS has been a key supplier for Paramount network stablemates Channel 5 and MTV for a number of years. It is the international production arm of Paramount Global, which just this month cut 120 roles at Showtime as the cable network merges with Paramount+ and MTV Entertainment Studios.
We understand individual consultations are underway within the VIS UK unscripted team, which is led by VP, Non-Scripted Joe McLusky. Other senior staff members include Oliver Wright, Head of Factual and Features, and Head of Production Matt Bailey, along with several in-house executive producers, who work on shows such as MTV's Catfish UK and True Life Crime, and Channel 5's Holidaying with Jane McDonald and Secrets of the Royal Palaces.
Some of these shows may shortly be put out to the UK production community.
Ending unscripted production in the UK comes as Paramount Global shifts its international production focus solely to premium scripted under Maria Kyriacou, Paramount's President of Broadcast and Studios for International Markets.
The UK will remain a key production territory within that strategy, though it's almost certain the VIS moniker will change to a Paramount name.
Kate Laffey and James Tatam continue to lead Paramount's UK studios operation as Co-MDs under Kyriacou. Laffey leads a team of scripted execs and Tatam oversees commercial across genres.
Kyriacou, meanwhile, is understood to be working more closely with President and CEO of International Markets, Global Consumer Products & Experiences Pam Kaufman and George Cheeks, President and CEO of CBS and Chief Content Officer for News and Sports at Paramount+ as the international scripted production strategy rolls out.
VIS's UK unscripted arm has operated under its current guise since 2019 when it was rebranded as ViacomCBS International Studios UK from Elephant House Studios – a reference to the name of its London office. Before that, it had been known as 5Productions, effectively operating as Channel 5's program-making arm. It still supplies numerous docs to Channel 5, the punchy British terrestrial network Paramount has owned since 2014.
Paramount's international scripted arm has been working on shows such as the Sexy Beast TV reboot, which is being co-produced with Chapter One, and A Gentleman in Moscow, starring Ewan McGregor and co-produced with eOne.
Yesterday, Paramount Global posted Q4 revenues of $8.1BN and added 9.9 million subscribers, but streaming losses continued to mount. The company also revealed it will take a $1.5BN content charge as Showtime is integrated within Paramount+ and that a rebranded Paramount+ With Showtime service will roll out at an increased cost of $11.99 a month.
Must Read Stories
Ryan Seacrest To Leave 'Live With Kelly And Ryan'; Replacement Set
Kristen Stewart Jury Conference, Zelensky To Livestream At Opening
Mixed Picture For Paramount & Hasbro In Q4 Reports
'Way Of Water' Dominates With 9 Wins; 3 For 'Pinocchio'
Read More About:
Source: Read Full Article