Inside Britney Spears' Surprisingly Quiet Private World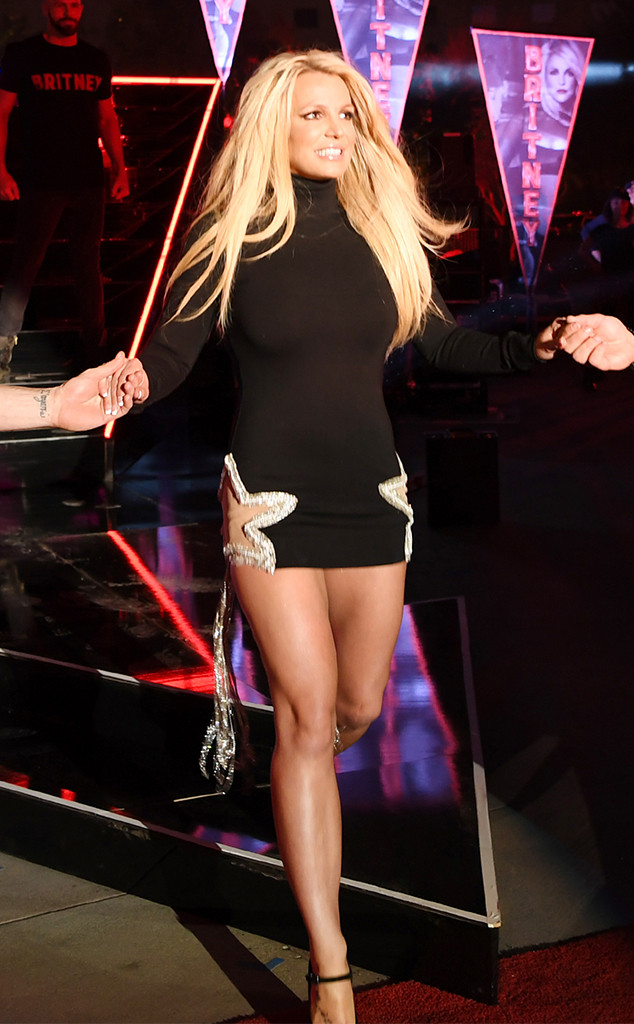 Denise Truscello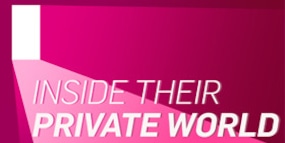 It seems like a lifetime ago that Britney Spears was the poster child for the pop star in crisis.
After all, it's been over a decade since that fateful night in February 2007 when she stepped into a hair salon in a Los Angeles-area suburb and shaved all her hair off as the prying eyes of the paparazzi documented every moment of the shocking incident. And in that time, of course, there have been plenty of other celebrities—from the music world or otherwise—who've experienced enough stumbles and pitfalls of their own, dislodging those sad memories of her from that place they'd once occupied in our minds. It didn't hurt that, at the same time, Spears, with the help of her father Jamie Spears and lawyer Andrew M. Wallet though a decade-long conservatorship, has gone on to rebuild her life, seemingly brick by brick, reforming it into the quietly mighty empire she now possesses—emphasis on the word quiet.
Despite her continued near-ubiquitous presence in the world of pop culture, thanks to a delightful Instagram feed and a history-making Las Vegas residency, life for the singer, who turns 37 on Sunday, Dec. 2, has been decidedly private. She does little to no press. If she's not on stage, she's rarely seen. It may be something of an oxymoron to say that the woman about to kick off her second stay on the Las Vegas Strip come February lives a small life, but it's accurate. In honor of her big day, let's take a look inside the private world of the pop princess.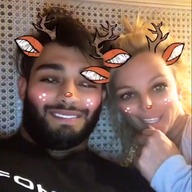 Photos
Britney Spears & Sam Asghari's Cutest Moments
Her Empire
Thanks to the existence of the conservatorship that a judge installed to essentially take over her life in the wake of her dual emergency hospitalizations in January 2008, Spears is perhaps the one celebrity whose net worth we can assess with absolute certainty. And in documents obtained by E! News this August, we learned that the pop star is worth well over $56 million dollars. Key to her fortunes, aside from album sales, of course, is the money earned performing night after night during her Piece of Me residency, which ended on New Year's Eve in 2017, and her summer tour across the East Coast and Europe, as well as the profits from her massively lucrative fragrance line with Elizabeth Arden, of which there are 25 distinct fragrances, from 2004's Curious to this summer's unisex Prerogative.
Looking to keep her empire continually expanding, Spears and her team have partnered with Epic Rights to create a haircare line, along with clothing, exercise gear, electronics, and other accessories. "We see this new lifestyle collection as Britney's next step in connecting with her legions of loyal fans around the globe," her longtime manager, Larry Rudolph, told WWD in April of this year. "Sharing her style and fashion sense through products she has developed is a testament to her authenticity as well as her commitment to and appreciation of the fans that have made it all possible." The Britney Spears Lifestyle program has an expected launch of spring 2019, shortly after she kicks off Britney: Domination at the Park MGM in February.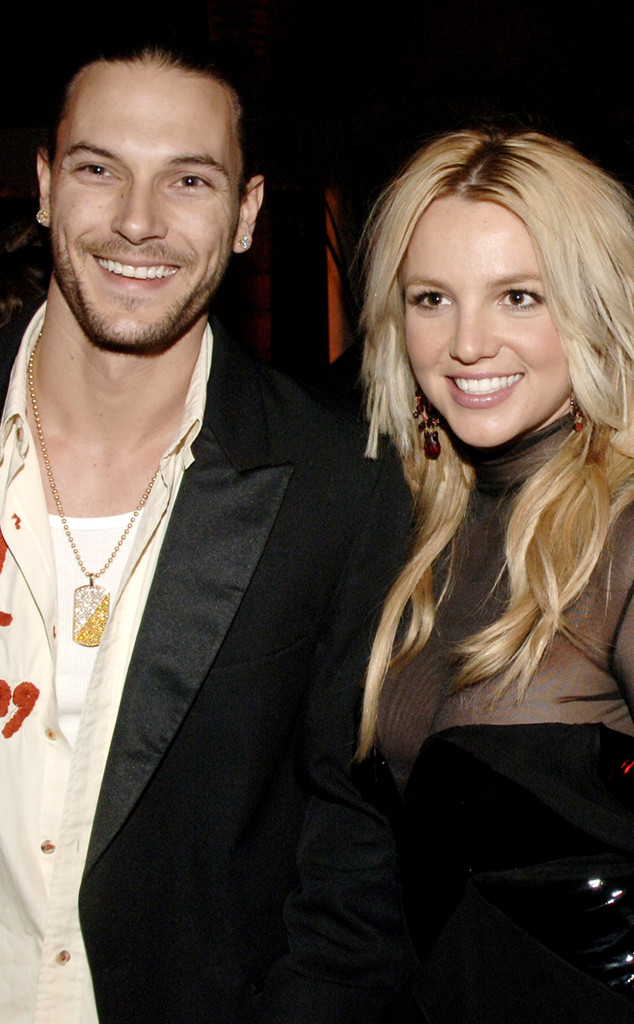 Larry Busacca/WireImage.com
Her Financial Woes
Despite the fact that she's sitting high atop a multi-million dollar empire, her past year hasn't been without its financial hits in the form of a challenge to her long-standing custody arrangement with ex-husband Kevin Federline. In March, E! News confirmed that the father of the singer's two sons, Sean Preston, 13, and Jayden James, 12, had requested an increase in the $20,000 he's received each month since 2008, "given that the kids are older and the financial circumstances of the parties are significantly different than when the child support was originally resolved."
After an initial attempt to settle out of court, Federline filed papers with the court in May formally requesting a change in the agreement while also requesting that Spears cover his attorney's fees. In the documents, the former backup dancer estimated his monthly income around $3,000, "less than 1 percent" of Spears'. He stated that, as a result of being unable to provide a lifestyle for his sons similar to the one Spears provides, he sought out the increase "to provide some sort of remote parity between the lifestyles."
In August, she was ordered to pay Federline $110,000 to cover his legal "costs and fees," and a month later, it was reported that the former couple had settled, with Spears agreeing to pay her ex "thousands more a month in child support." At the time, a source told E! News that the "Slumber Party" singer was "very unhappy" with the settlement, but understood that it was "in her best interest" to move on from the whole ordeal. "She was tired of fighting about it and is ready to get on with her life and put this behind her," the source added.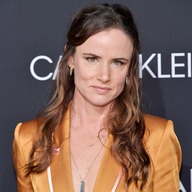 Read
Juliette Lewis Begs Britney Spears to Save Us: "Is Satan Controlling the Universe?"
Her Man
While she's been squaring off against a former lover in court over custody and money, she's been relying on her current one to get her through. We're talking, of course, about her beau Sam Asghari. If you follow the singer on IG, you've more than likely seen the hunky model/actor in her feed. Their latest? A loved-up one with his shirt off and her kissing his cheek from late November. The pair have been dating for a little over two years and they met on the set of one of her "Slumber Party" music video.
"She said, 'Hi, I'm Britney,' and I said, 'I'm sorry. What's your name again?'" Asghari recalled in a July MensHealth.com interview with a laugh. "I tried to be funny. I don't think anybody got it."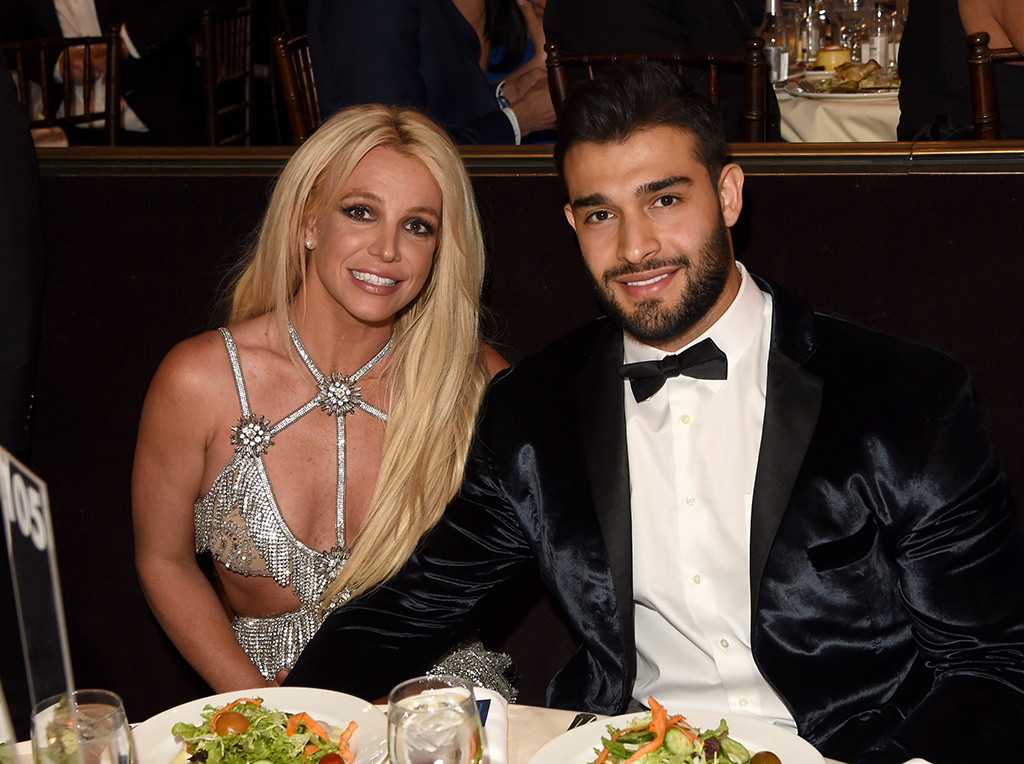 J. Merritt/Getty Images for GLAAD
Chatting between takes turned into exchanged phone numbers, which, in turn, led to a dinner date over sushi. "After the video came out, nobody knew we were dating," the model admitted. "I don't think [she or I] had the intention to just be friends." Though their busy schedules do tend to keep them apart, Asghari enjoys cooking for Spears when they both have some downtime. Then there's their shared love of exercise, which Spears' IG followers tend to get a peek at in the videos she shares of them working out. And though they may seem to be moving effortlessly, behind-the-scenes, it's a different story.
"He's a trainer so everything has to be so perfect. We probably did 40 (takes) and I hurt myself," Spears joked in a May interview with The Associated Press. "It looked great, he did a good job and he edited it really, really well."
"The exercises, I come up with them, but the videos are because of my better half. She's the video director," Asghari told MensHealth.com. "It's a very fun thing, and I look back at them and smile."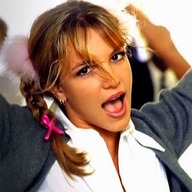 Read
Britney Spears Reflects on "…Baby One More Time" 20 Years Later
Her Boys
While Asghari may be directing the pop star in her #fitspo IG videos, the videos of her just goofing off in home in Calabasas, Calif. (which was, thankfully, spared from the recent brush fire that ravaged much of the area) are directed by another special man in her life: Her elder son Sean Preston, whom she told the AP is usually behind the camera for many of her one-take videos and photos posted.
"With (Sam), I did it a million times and I swear it was horrible, but when I do it just with my kids it's really fast," she told the news organization.
Spears' sons remain the most important facet in her life, as she told People in 2017, saying "My kids come first, always. There is nothing more rewarding than being a mom and watching my sons grow into young men." Though, raising them as a single mother while maintaining her career isn't always easy.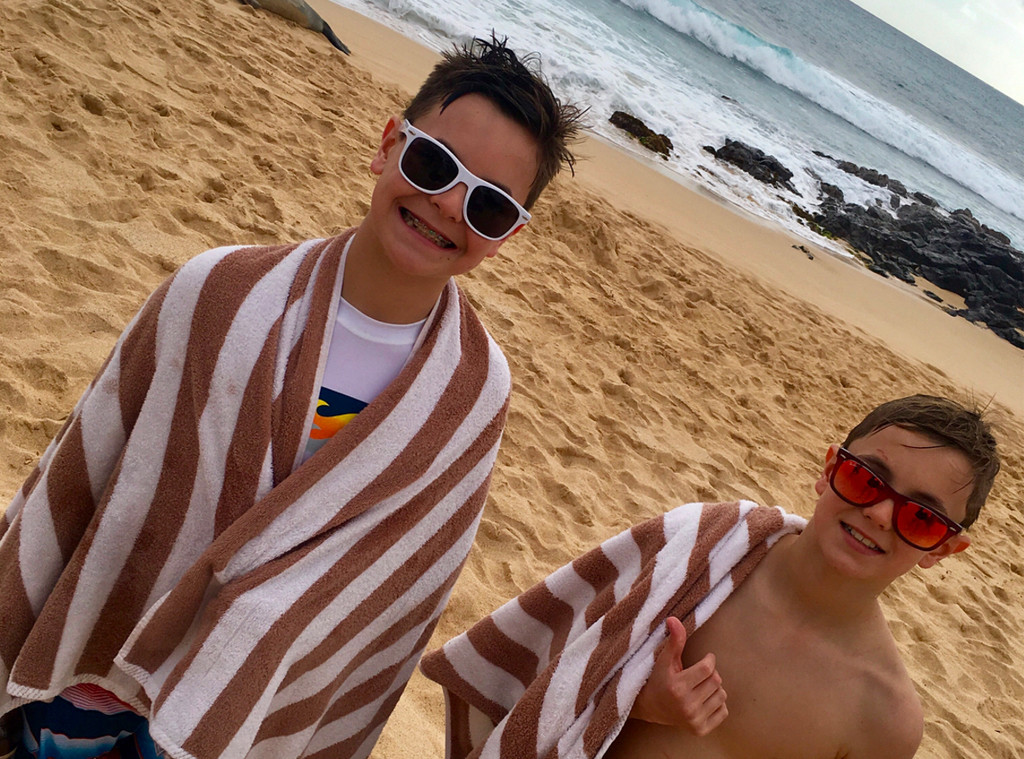 Instagram
"The balance between work and my personal life can be a challenge," she told the magazine. "I always do my best to plan my schedule around my family whenever possible."
And as she revealed in a recent and rare sit-down interview with Entertainment Tonight this summer, Sean and his bro Jayden don't look at mom like the legend that she is. "They're really into skateboarding right now," she adds. "They're not into celebrities — they're into celebrity skateboard people. So mom's show business thing isn't really their interest."
"My boys, they're teenagers now," she said when asked if her sons ever give their input on her new fragrances in development. "So they're starting to wear men perfume now. I'm like, 'Oh my God. Stop!" (She later realized what'd she'd done with the adorable "men perfume" slip-up, saying, "What am I saying?! Am I six years old?" So don't you dare make fun…)
Her Future
It's no secret that Spears has been through it over the course of the last decade and changed, but she's rebuilt and come out the other side–wait for it–stronger and more successful than ever before. So what's her focus as she heads into a new year? "I just want to be a happy person," she told ET. "That's really important, just to spread joy and be a happy person."
Source: Read Full Article