'Gross 999 failures' in care of mum, 29, found dead by her toddler on the floor after all-clear from paramedics | The Sun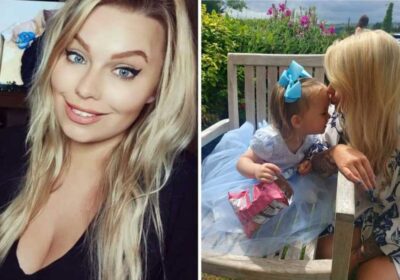 A WOMAN was found dead with her toddler on top of her – after paramedics had earlier given the all clear.
Lauren Page Smith, 29, from Wolverhampton, was complaining of chest pains and vomiting but was not taken to hospital.
Coroner Joanne Lees said there had been a "gross failure" by paramedics at the scene to provide her basic medical care.
On January 6, Lauren had phoned NHS 111 and an ambulance arrived to assess her condition.
Just hours after the medics left, she was discovered by her own mum, Emma Carrington, on the floor, the BBC reports.
Emma said she saw her daughter's leg on the bathroom floor and found her granddaughter, then aged two years old, on top of her.
Read more on heart attacks
POISONED PHALLUS
From ED to heart attacks – how snake, spider & dragon venom could save you
NIGHT KILLER
I am sleep expert – snoring could mean you're at risk of a heart attack
"She said, 'Nanny, mummy's asleep. Mummy won't wake up', so I picked up my granddaughter, flipped my daughter over – I had my granddaughter on my lap – and I did CPR on her….. but I couldn't save her, she'd already gone," Emma said.
The inquest at Black Country Coroner's Court in Oldbury heard the team of paramedics who had assessed Lauren carried out an electrocardiogram (ECG), which they said was normal.
An ECG checks the heart's rhythm and electrical activity.
An extra read-out from the machine stated, "abnormal finding for a female aged 18 to 39", which suggests she was having a heart attack.
Most read in Health
BALLOON TRAGEDY
Boy, 5, died after 'putting dinosaur balloon over head to surprise family'
HARD TO SWALLOW
Multivitamins could increase risk of killer disease by 30%, charity warns
TURN BACK TIME
Dermatologist reveals 5 cheap supplements she takes every day to defy ageing
NEW FEAR
Warning as outbreak of deadly Victorian disease declared as 7 children fall ill
A post-mortem examination found that Lauren died from a sudden heart attack following a blood clot in her lung.
Emma said: "I'm angry. I'm heartbroken. Life will never be the same."
Ms Lees said it was clear Lauren had been a "much-loved daughter" and "devoted mother".
She said there was a "clear sign" of a cardiac event in progress despite paramedics reporting no concerns regarding Lauren's readings.
She told the inquest it was likely this had affected Lauren's decision not to attend hospital, and there had been "gross failures" in her care.
However, the coroner was unable to determine whether the mum would have survived had the ECG results been read correctly.
The inquest heard both paramedics' training records were up to date.
Ms Lees said the mother-of-one died of a myocardial infarction (heart attack) after having an ECG which was abnormal and was wrongly interpreted, the BBC said.
Her symptoms were consistent with a cardiac event at the time.
She said she was also issuing a prevention of future deaths letter to the ambulance service because there appeared to be a lack of recognition for any broader training for the paramedics involved.
A West Midlands Ambulance Service spokesman said: "We have apologised and offered our sincere condolences to Lauren's family after what must have been an extremely difficult period.
"The Trust undertook an extensive investigation into the incident and implemented several changes based on the findings. 
"We will continue to do all we can to try and stop something like this ever happening again."
Read More on The Sun
WEBB WOEs
Emmerdale split fears over Charley Webb and Matthew Wolfenden's 'separate lives'
OH NO-LAN
Linda Nolan reveals heartbreaking update on her cancer battle
They added that understanding ECGs was part of training, and staff have had extra training on recognising acute coronary syndrome – a range of conditions related to sudden, reduced blood flow to the heart.
They also said they would respond to the preventing future deaths order that the coroner had issued.
Source: Read Full Article