I'm a Greggs worker – here's the strange combo meal Scottish customers always order, it is delicious though | The Sun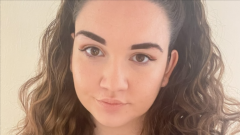 A GREGGS worker has revealed the unusual combination ordered by Scottish customers.
Artist Lauren-Eden Sullivan, 23, spent four years behind the counter at the bakery chain.
"Working at Greggs was incredible," she gushes. "Staff get a 50 percent off discount card and if you work there for a year, you get a second one for your family. 
"I became a Greggs addict and stopped off at any shop I saw for a bacon and cheese wrap – I must've eaten 15 pastries a week.
"Whenever I was on shift I'd pick up lunch from the counter and if a nice manager was working, I'd get it all for free. I saved a fortune," she adds.
And Lauren has experienced some seriously weird orders during her time behind the counter.
While most customers opted for a simple sausage roll and a cheeky doughnut, others were more creative.
She said: "The most popular item in Scotland is a pasty sandwich.
"Customers order a melt and stick it in a bread roll. Strange, but apparently delicious." 
Lauren also revealed there's one item on the menu that everyone avoids like the plague.
Most read in Fabulous
Love Island couple announce shock SPLIT days after awkward reunion appearance
Beloved BBC One drama axed as lead star says 'we won't do another series'
Another supermarket giant to close over Easter – will your local be shut?
Gerrard bags new job after Aston Villa axe in move described as a 'major coup'
She added: "We were always left with a whole tray of corned beef bakes at the end of the day.
"They're like Marmite – some people love them, but I think most hate them with a passion. They're so unpopular you barely see them anymore."
Lauren earlier revealed the epic hack to get all your favourite Greggs items for pennies instead of pounds. 
"You have to check out the Greggs outlet stores," she insists. "There's about 30 dotted around the country and there could be 50 by 2025.
"The outlets were made to offer cheap food to socially deprived areas, but they've turned into a top attraction."
Each day, Greggs branches pack up their unsold food items and ship them to the outlet stores to sell the next day for up to 75 percent off. 
"The Greggs factories send misshapen food there too – it massively cuts down food waste and people can't resist the bargains," she claims.  "Barely anything goes in the bin and it's just as delicious."
Source: Read Full Article