We're fuming after highway chiefs banned our street party then blocked it off for a ridiculous reason a week later | The Sun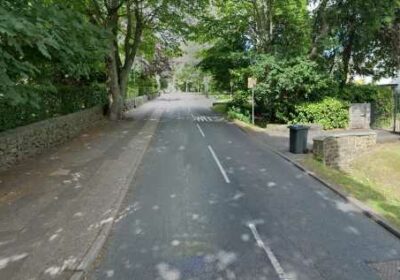 FURIOUS residents have slammed local highway chiefs who banned their street party – but then blocked the road a week later.
Highways chiefs in Adel Lane, Leeds put a stop to a Coronation street party but will block the road to allow a marathon to take place.
Patriotic residents wanted a section of the road shut on Sunday May 7th for a bash after King Charles is officially crowned.
But Leeds City Council has refused permission, saying the road is "too busy to close".
In a turn of events though. the council then gave permission for the road to shut the following weekend because it is on the Leeds Marathon route through the city.
Local resident, Alec Symonds, 33, accused the council of "gross hypocrisy".
read more in UK News
Win an amazing street party worth £5,000 for King Charles' coronation
Our lucky Platinum Jubilee Street Party winners put on unforgettable events
He said: "They're saying the road can't shut for the coronation of our new monarch, which everyone wants to celebrate, but it can close to let a marathon take place.
"People are pretty angry – they can't see why there's one rule for the street party, and another for a marathon."
Local Conservative councillor Barry Anderson accused highway bosses of being pedantic in turning down the street party request.
He said that while he fully supported that closure, the same criteria should apply to the Coronation weekend.
Most read in The Sun
'Deeply in love' couple, 19 & 20, found dead cradling each other after vanishing
Orca the Lagotto Romagnolo wins Best in Show on day 4 of Crufts
Shocking vid shows mourners fighting with machetes after van chase at cemetery
Love Island's Maya Jama makes massive blunder as she reveals dumped Islanders
He added: "We're allowing the marathon route to go through and have the road closed, and yet they won't allow, for the Coronation, the same street to be closed.
"I'm having a run-in with the highways department at the moment over closures for the Coronation.
"They're determined to argue that one street is so busy you can't close it."
Coun Anderson claimed highways officers had insisted the community pay for a traffic assessment before the issue could be considered, but questioned why this would have to be done if Adel Lane is to close for the race the following week.
He also referred to recent comments from Communities Secretary Michael Gove, who's urged councils to "cut red tape and be as flexible as possible" in allowing street parties to take place.
He said "You've had the government guidance which says, 'stop being so pedantic'."
The road would only need to be closed for a few hours to let the community come together and celebrate Charles' crowning, he said.
A council spokesperson said "The government guidance for organising street parties describes the locations for them to take place on 'quiet residential roads, block of flats or local green spaces'.
"In other words, preferably culs-de sac and recreation grounds, negating the need for organisers to fund expensive and extensive traffic signing and barriers.
"Adel Lane is clearly outside this guidance, as it acts as a distributor road in the local road network with more than 4,000 vehicles using the road per day."
Asked to explain the difference between the street party and the marathon, the spokesperson said: "The Leeds Marathon is the largest single event the council will be staging this year and involves a very comprehensive traffic management plan with extensive signing, guarding and marshalling arrangements and high-level organisation which includes internal and external agencies and all blue light emergency services.
"The comprehensive traffic management plan to close Adel Lane and all other roads along the route for the marathon has been submitted by a professional traffic management contractor and has been months in the planning."
It comes as excitement grows for the King's upcoming coronation in May.
TV show The Windsors is returning to Channel 4 for a Coronation special.
Read More on The Sun
I did weekly shop at M&S and found 14 items cheaper or same price as Aldi & Lidl
I transformed my council house kitchen with cheap buys from Wilko & B&M…it's so posh
Plus, a sacred oil that will be used to anoint King Charles at his coronation has been filmed being consecrated for the first time.
The anointing will be the most sacred part of May's coronation as it symbolises the monarch is bound to God.
Source: Read Full Article