Vulnerable kids in care 'were punched and abused', damning probe reveals | The Sun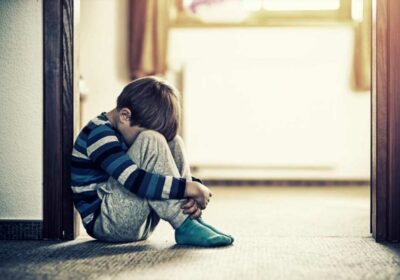 VULNERABLE kids in care were punched, locked outside naked and had vinegar poured on to open wounds.
A damning probe into the "systemic and sustained abuse" found more than 100 incidents in three years were ignored.
Instead, the care homes in Doncaster, South Yorks, stayed open and continued to be rated "good" by Ofsted.
The inspectorate was alerted 40 times about incidents at the Hesley Group homes before they were finally shut in 2021.
Children were reportedly locked overnight in bathrooms, left in soiled clothes, made to sit in cold baths and deprived of medication for days.
South Yorkshire Police are investigating some staff for alleged abuse.
READ MORE ON CHILDCARE
I had abortion as I couldn't afford childcare – I'll always live with guilt
I refuse to share childcare – my wife's a stay-at-home mom
Education Secretary Gillian Keegan said she was "horrified" and has ordered Ofsted to take further action.
Former support worker Chloe Straw, who worked at Fullerton House in 2017, says she reported her concerns to senior staff on multiple occasions.
She said: "I literally cried, begged and pleaded with this woman to listen to me."
Another said they had witnessed a spoon of chilli flakes being fed to a child – and them being denied water.
Most read in The Sun
Woman who spotted dead hubby in curry house vid shot 'last week' breaks silence
My 5-year-old weighs 7st so I have to use a baby gate to stop her stealing food
Cheryl's West End debut thrown into chaos as star pulls out on 1st week of show
Man Utd starlet Charlie Savage set to join Forest Green on loan to get experience
South Yorkshire Police said there was insufficient evidence to progress with a criminal investigation but referred the allegations to the local authority.
Ofsted's Chief Inspector, Amanda Spielman, said there was "a great failure of integrity" by Hesley managers to report incidents.
Source: Read Full Article