US surpasses 500,000 COVID-19 deaths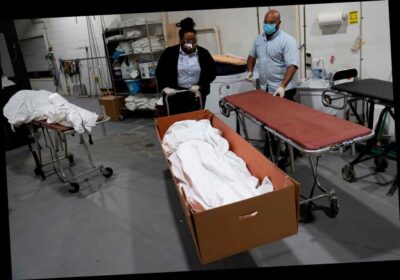 More On:
Coronavirus

Alabama man who refused to leave sick wife's side dies of COVID

California woman needs new driver's license after DMV sends photo of her in mask

Iona's regular season ends on another COVID-19 pause

Japan creates Minister of Loneliness to fight spate of COVID-19 suicides

The United States on Monday surpassed more than 500,000 deaths from COVID-19, data shows.
The stunning figure accounts for around 20 percent of the world's coronavirus death toll, according to figures from Johns Hopkins University.
Dr. Anthony Fauci, the nation's top infectious disease expert, called half-a-million deaths due to the virus "terrible" and "historic."
"We haven't seen anything even close to this for well over a hundred years since the 1918 pandemic of influenza," Fauci told the NBC anchor Chuck Todd on "Meet the Press" on Sunday.
"It's something that is stunning when you look at the numbers, almost unbelievable, but it's true. This is a devastating pandemic, and it's historic. People will be talking about this decades and decades and decades from now."
The figure comes more than a year after the first case of coronavirus was announced stateside on Jan. 21.
Since then, there have been more than 28 million infections recorded in the nation, data shows.
View Slideshow
Source: Read Full Article