UK weather: Storm Agnes to hit TODAY bringing 80mph winds as Met Office warns of possible power cuts and travel chaos | The Sun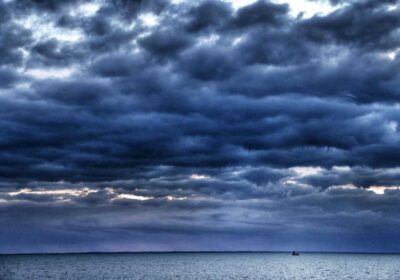 STORM Agnes is set to hit TODAY bringing 80mph winds as the Met Office warned of possible power cuts and travel chaos.
The first named storm of the season is due to make landfall on the west coast of Ireland on Wednesday before its strong winds hit the UK closer to midday.
A string of Met Office alerts will activate, with a yellow wind weather warning from midday on Wednesday to 7am on Thursday stretching across a large area of the UK.
There are also two yellow rain warnings covering areas of Scotland from 3pm on Wednesday to midnight.
Storm Agnes was described as "intensifying quickly" in the Atlantic during Tuesday evening.
It is expected to generate winds of up to 80mph and cause dangerous conditions along coastlines, especially Irish Sea coastlines.
Read more News
Storm Agnes to batter Brits with warnings for travel chaos
Storm Agnes to bring 80mph winds in days sparking 'danger to life' Met warning
Its main impact will be strong winds and large waves.
Met Office meteorologist Tom Morgan said: "We are likely to potentially see some damaging winds, the possibility of some brief power interruptions, particularly in Irish sea coastal areas."
He added: "In addition to the winds, there's going to be some large waves as well, so some big stormy seas, and therefore there might well be some coastal flooding where the waves break on to promenades and on to coastal roads."
The wind warning highlights the chance of some damage to building from strong winds, as well as the possibility of power cuts for some.
Most read in The Sun
AIR LINES
BA pilot snorts coke off topless woman… then tries to fly packed plane to UK
PARK HORROR
Center Parcs staff member who died after being hit by car is pictured
ENDER AN ERA
Danny Dyer reveals damning reason he left EastEnders & slams former co-stars
WALLIAMS HITS BACK
David Walliams SUES BGT bosses after he was axed over X-rated rant
Transport disruption is also likely, with some roads and bridges likely to close.
Steve Basterfield, National Network Manager at National Highways, said: "With the stormy weather being forecast, it is important to plan ahead for your journey, and if weather conditions become challenging, adjust your driving behaviour and take extra care.
"We have a section of our website dedicated to travelling amid storms, high winds and gales, and considerations for different types of vehicle, as part of our guide to travelling in severe weather.
"It's also a good idea for people to check their vehicles, such as tyres, coolant and oil levels, before heading out to reduce the risk of breakdowns."
On Thursday, most parts of the UK will be poised for a "much calmer" forecast and further spells of wet and breezy weather should peter out by the end of the week for a drier weekend.

Source: Read Full Article