Tributes pour in for two teenagers, 18 and 19, killed after crash in Leeds – as cops arrest 22-year-old man | The Sun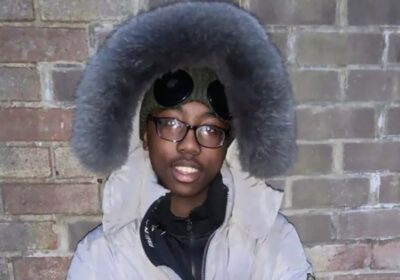 TRIBUTES are pouring in for two teens killed in a horror smash that also left their pal fighting for his life.
Polite Moyo, 18, has been named locally as one of the teens who died alongside a girl, 19, in the tragic Friday morning crash.
A third teen is still fighting for his life in intensive care, while a 22-year-old man had been arrested after the white Audi was said to have ploughed into a telegraph pole.
Tributes are pouring in for the youngsters, while dozens of flowers have been left at the scene.
Polite and the teen who died are being remembered as "lovely young people".
The mother of the girl, who is yet to be named, wrote: "My sweet angel. You are not only my daughter. You are my friend and my sister.
Read more on UK news
HORROR CRASH
Two teenagers, 18 and 19, killed and third fighting for his life after crash
TRAGIC LOSS
Tributes to 'beautiful' teenagers, 13 and 16, killed in horror car crash
"I can't believe we will not have our daily long chats again.. But I promise I will always send you love. Love you and miss you already my angel."
Local mum Emma Vassel, whose son is a close friend of the youngsters, said: "In the early hours of yesterday morning he lost two of his very close friends.
"Another is in intensive care following a road traffic collision on the ring road near Moortown in Leeds.
"Four families have been devastated by this tragic incident and many, many friends, who are all now trying to navigate this huge loss.
Most read in The Sun
SICKO FANS
Cops arrest two after football yobs 'taunt' fans with Bradley Lowery pic
HELL STATE
Torture, beheadings & gang-rapes: how rural region became militant-run warzone
hot water
Holly Willoughby 'told not to wear a bra' by kids TV bosses in new misogyny row
'PRAYING FOR YOU'
Ajax game abandoned and players in tears after keeper knocked unconscious
"No family should lose their children. No one should have to deal with the loss of their friends like this.
"Two lovely young people at the start of their adult lives with so much to live for, to have that cut short in such a tragic way, it is truly heartbreaking.
"In particular, no family should have to deal with the loss of their son and also the added worry of financial burden.
"Polite's brother has set up a go fund me to pay funeral costs and give Polite the send off he deserves."
Police said a man, 22, had been arrested on suspicion of causing death by dangerous driving on the westbound ring road.
The horror unfolded in the early hours of Friday morning.
A white Audi A3 was believed to have smashed into a telegraph pole after coming off the A6120 in Leeds at around 3.28am.

Source: Read Full Article