The Australian woman who took on Google twice – and won both times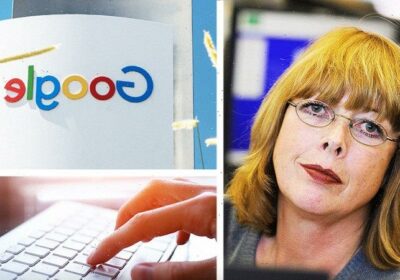 Key points
South Australian woman Janice Duffy has successfully sued Google twice over defamatory search results.
Duffy was awarded $115,000 in damages after winning her first case in 2015. She won her second case on Friday and damages will be assessed later.
The SA Supreme Court said Duffy's case was different to a High Court ruling that Google was not liable for a defamatory news story linked in search results.
An Australian woman has won a second defamation case against Google after a judge criticised the US-based search engine for failing to act more swiftly to remove defamatory results.
Janice Duffy, a former senior researcher in the South Australian Health Department, was previously awarded $115,000 after a judge ruled in 2015 that Google defamed her by publishing extracts of defamatory webpages and the pages in full when users clicked on links.
Dr Janice Duffy sued Google for defamation in 2011 and 2016 and won both cases.Credit:David Mariuz, Bloomberg, iStock
Duffy launched fresh proceedings against Google in 2016 after she "became aware that practically identical search results were once again available on Google's search engines", SA Supreme Court Auxiliary Justice Sydney Tilmouth said in a judgment on Friday.
Tilmouth found in Duffy's favour on Friday, ruling that Google published three defamatory "snippets" of webpages in its search results, along with two of the webpages in full when users followed the links. He will assess damages at a later date.
"Google is proven to have participated in the communication of both [webpages] … in Australia on google.com.au so as to render it liable as a secondary publisher," the judge said.
He rejected Google's defences of innocent dissemination and triviality. Tilmouth said there was evidence the website behind the defamatory material, the US-based Ripoff Report, "was in the habit of changing URLs specifically to avoid Google's removal methods". He said the website purported to be a consumer review forum, but "[i]n truth, it profits from extortive business practices".
'By … insisting on (links) despite having the means at hand to easily locate them … (Google) acted unreasonably.'
Tilmouth said Google had been "entirely reactive rather than proactive in the removals process" and should have acted to block or remove access to two more links to the same website "within a reasonable time" after Duffy won her first case.
It had taken the "obdurate stance" of insisting Duffy provide precise links to each webpage "before it was prepared to consider removal", Tilmouth said.
"By doggedly and unrealistically insisting on nothing less despite having the means at hand to easily locate them if it had wanted to, it acted unreasonably."
Tilmouth said Duffy was "stuck on a never-ending treadmill from which she could not escape of identifying complete URLs, securing removal by Google only to find the same posts with altered URLs inexorably reappearing whilst Google stood by doing nothing itself".
The court heard Google had blocked access to 64 links between March 2011 and July 2018, 13 of which were removed after Duffy won her first case. She commenced the litigation in 2011.
The High Court ruled last year that Google was not legally responsible as a publisher for a defamatory news story that was viewed when users clicked on a non-sponsored search result.
In a joint judgment, Chief Justice Susan Kiefel and Justice Jacqueline Gleeson said "it cannot be concluded" that Google published the full article merely by providing a search result. They noted it was possible that search results "may themselves contain matter which is defamatory" but "that is not this case".
Tilmouth said Duffy's case was different because the extracts in the search results were themselves defamatory and "were likely to entice the user to select the accompanying hyperlink".
The states and territories gave their in-principle support last year to changes to defamation law, including a conditional exemption from liability for search engines in relation to "organic", or non-sponsored, search results. The changes would not take effect until at least 2024.
The Morning Edition newsletter is our guide to the day's most important and interesting stories, analysis and insights. Sign up here.
Most Viewed in National
From our partners
Source: Read Full Article