Texas's New Abortion Law Spells a Bleak Day For Human Rights in America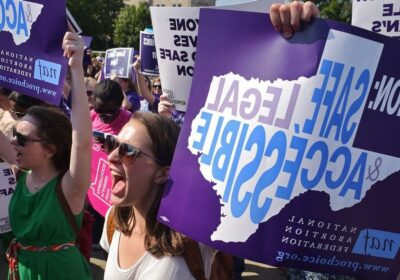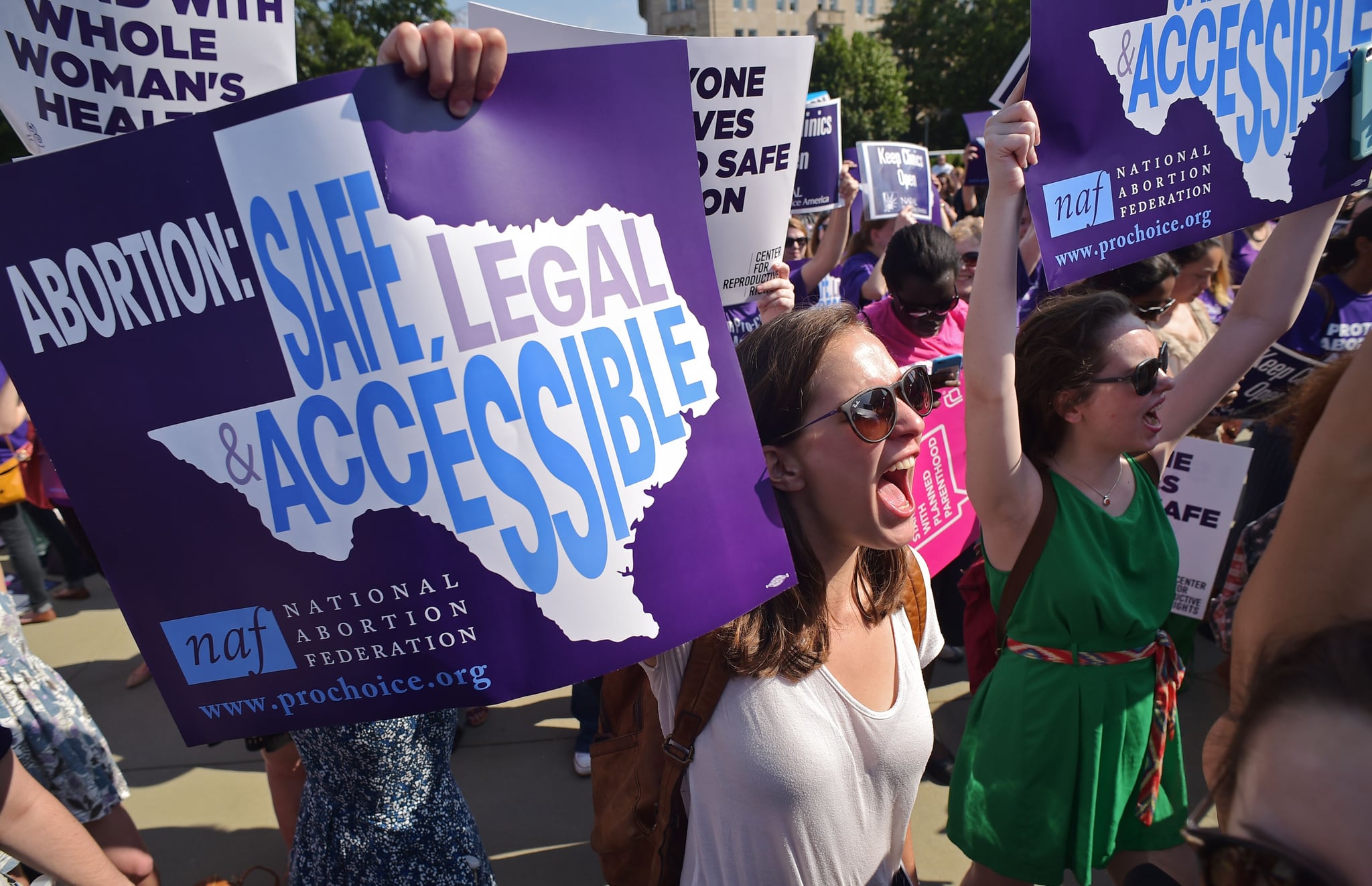 Update: In a late-night ruling on Sept. 1, the Supreme Court refused to block the Texas abortion law by a vote of 5-4.
Original post: On Wednesday, Aug. 31, pro-choice advocates waited into the night to see whether the Supreme Court would step in to block a Texas law, S.B.8, from effectively overturning Roe v. Wade before the midnight deadline. Pregnant people in the state scrambled to obtain abortions that evening as protesters outside Whole Woman's Health in Fort Worth trained floodlights on the clinic and called the cops. Midnight came and went. The Supreme Court stayed silent. The law went into effect.
The moment spelled perhaps the most devastating blow in a years-long battle that has seen states erode abortion access in the United States — one effectively negating the promise of Roe v. Wade. And while the justices may still rule on the law and the legal battle from abortion rights advocates is expected to be ongoing, the fact that a law like this was passed is thanks to a steady and unrelenting attack against abortion in states across the country. And it is already impacting the ability of pregnant people in Texas to make decisions about their own lives.
In a press release, Jeffrey Hons, the president and CEO of Planned Parenthood South Texas, put the dehumanizing effect of the law in stark terms: "People are not incubators and do not exist simply to fulfill someone else's ideological agenda. Their dreams and aspirations have value; people deserve the ability to make this most personal and private decision," he said. "No one should be allowed to control the decisions of another — to do so violates personhood. If Governor Abbott thought he could take control of people's lives without a fight, think again. When it comes to our patients, we do not give up."
Source: Read Full Article