'Teacher's Pet' podcast subject, who moved in with student when wife vanished, accused of wife's 1982 murder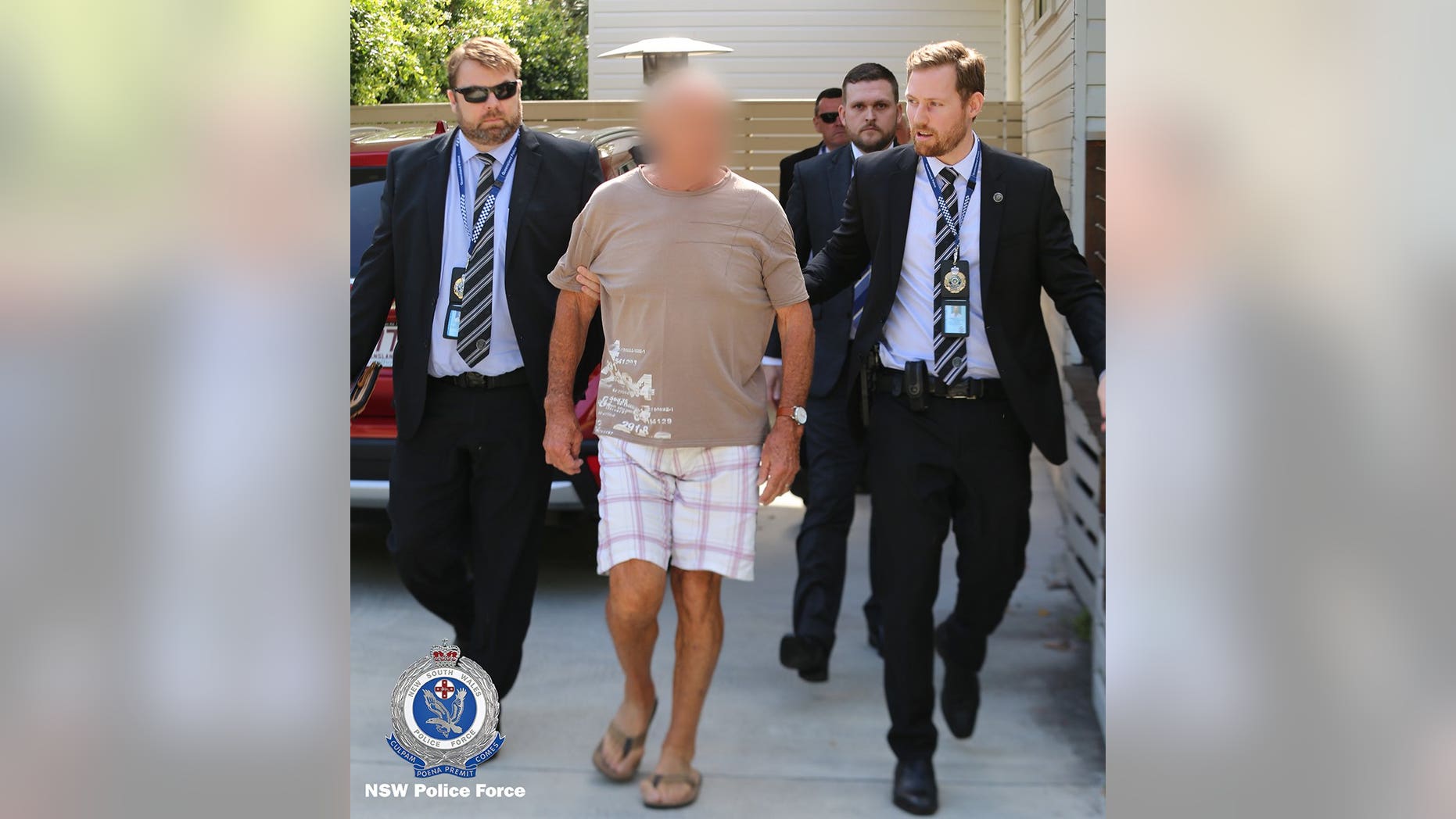 Chris Dawson was arrested in the 1982 disappearance of his wife Lynette Dawson.
(NSW Police)
An Australian man who was the subject of the popular "Teacher's Pet" podcast — which garnered global attention as it focused on the 1982 disappearance of his wife — was arrested Wednesday and is expected to be charged with her murder, police said.
Chris Dawson, 70, was arrested at a Queensland home and is accused of killing his wife, Lynette Dawson, who vanished from her home in Sydney in January 1982. The body of Lyn, then 33 and a mother of two, has never been found.
"A team of dedicated detectives has been investigating this case over the past three years," Det. Supt. Scott Cook, the head of New South Wales homicide squad, said in a news release Wednesday.
The disappearance was the focus of "The Teacher's Pet," which was created by journalists from The Australian newspaper, the Telegraph reported. The journalists investigated the unsolved case and revealed details about Chris and Lyn Dawson's relationship before she went missing. It was also critical of how police investigated the case.
Chris, a former rugby league player and high school teacher, was having an affair with a 16-year-old student when his wife disappeared, a 2003 inquest revealed. The teenage girl moved in with Chris days after Lyn was reported missing.
Chris and the student later married, but are now reportedly separated. Meanwhile, Chris continued to deny he was involved in the disappearance and likely death of his wife.
NSW police said homicide detectives began looking into Lyn's disappearance again in 2015.
In recent years, the student and another schoolgirl became two key witnesses in working to solve the cold case, news.com.au reported.
Source: Read Full Article