Six people dead and more than 100 injured in stampede at Italian nightclub
Officials said concertgoers at the venue in the town of Corinaldo ran for the exits after someone sprayed a noxious substance at 1am local time (12am GMT).
Local reports said around 1000 people were in the Blue Lantern club for a performance by Italian rapper Sfera Ebbasta.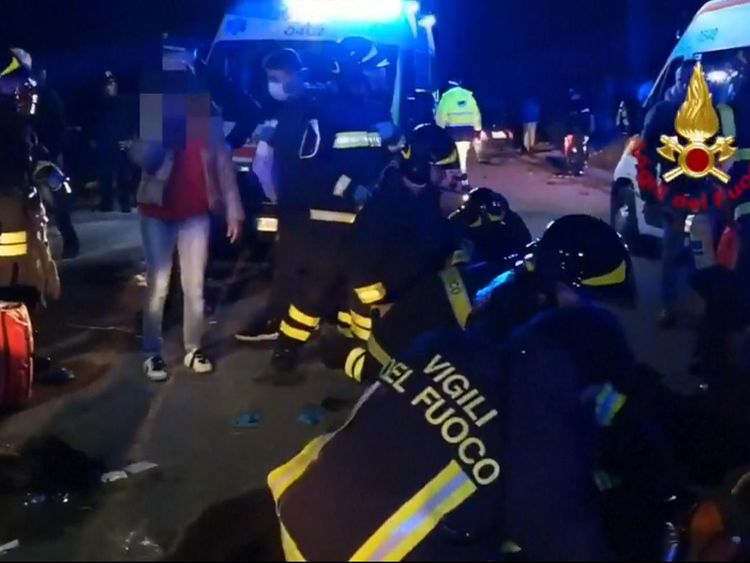 The fire service said on Twitter: "The cause may have been the dispersal of a stinging substance, the young people fled and trampled over each other.
"Sadly, six people died and dozens are injured."
A teenage survivor told Italian media: "We were dancing and waiting for the concert to start when we smelt this pungent odour.
"We ran to one of the emergency exits but we found it blocked, the bouncers told us to go back."
More follows…
Source: Read Full Article