School tragedy as staff member dies after suffering heart attack in playground | The Sun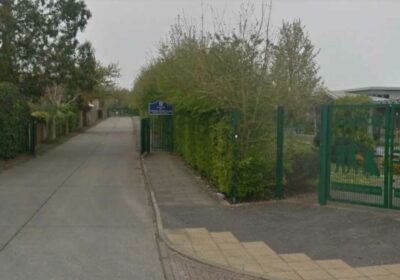 A SCHOOL is in mourning today after a staff member collapsed and died of a heart attack on its playground.
De La Salle School, in Basildon, shut this morning after the "unexpected incident".
The headteacher has confirmed Mr Steve Hutchinson, a "well-liked and respected member of school staff", died.
Paramedics were called but tragically failed to revive Mr Hutchinson.
The school is expected to stay closed tomorrow.
Mr Paul Norris, the school's headteacher, said: "Sadly a member of the school staff was taken unexpectedly ill this morning and later died."
Read More On Schools
Full list of school closures today as teachers strike – are you affected?
Eye-opening map shows Ofsted's WORST-rated secondary schools… is yours there?
He added: "Mr Steve Hutchinson, a long serving member of site staff, will be very deeply missed. I have spoken with his family, expressed my personal condolences and shared the sadness and prayers of the whole school community.
"I wish to praise school staff for their exemplary swift action this morning. Emergency services were immediately called and quickly arrived. Despite the best efforts of the emergency services, Mr Hutchinson died.
"Long established emergency procedures worked out by the school, in partnership with the local authority, were immediately enacted.
"After discussions with the local authority, governing body and diocese, the school was closed today and will remain closed to most pupils tomorrow, Tuesday 7th March.
Most read in The Sun
James Nesbitt back on 'daddy duty' after girlfriend got pregnant by another man
Survivor of horror crash called for help for 2 days next to three dead friends
Tributes to three pals found dead in crashed car after night out
I drove past spot where my daughter lay trapped alive for 48hrs after crash
"The school will reopen as normal to all pupils on Wednesday 8th March.
"Arrangements are in place for vulnerable pupils and remote learning will be provided for all pupils at home. Year 11 should attend school as normal and continue with their mock exams."
Counselling has been arranged to help staff and pupils through their loss.
Source: Read Full Article