Roger the muscle-bound kangaroo dies in Australia aged 12
The animal, who was 6ft 7in and weighed 14 stone (89 kilos), became famous in 2015 when a photo of him crushing the bucket went viral.
The Kangaroo Sanctuary in Alice Springs, Australia, where Roger was cared for, said it was a "very sad day".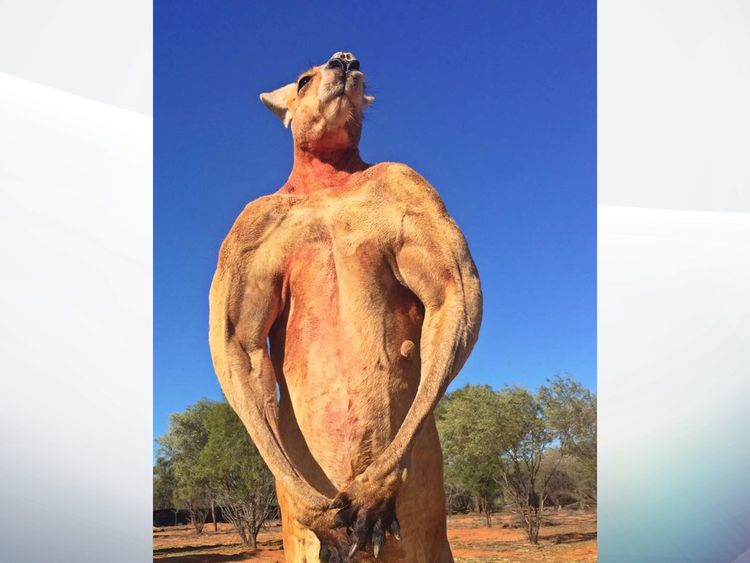 "We have lost out beautiful boy, Roger," said sanctuary manager Chris Barnes.
Mr Barnes found Roger as a joey in 2006 after the kangaroo's mother had been killed by a passing car.
In a video tribute on Facebook, he said he built the sanctuary to house Roger and "a couple of his wives, Ella and Abigail".
He added: "Roger was our alpha male for many years, and he grew up to be a kangaroo that people from all over the world have grown to love as much as we love him too.
"He will always be here – we've laid him to rest out here, so he can be with his family."
The centre thanked people for their "beautiful messages about Roger".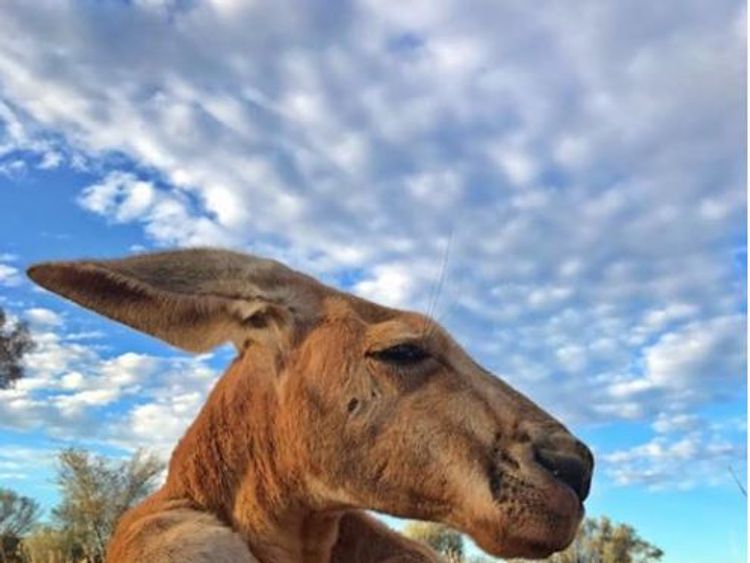 Among more than 2,000 comments on the sanctuary's Facebook page, Debbie Radde said there would be "many tears shed in Australia".
"From an orphaned joey to the world's most famous kangaroo, it's amazing what love can do," said Erin Tewksbury.
And Kevin Cotton said: "I loved watching him going from an aggressive, territorial alpha to a gentle old soul just lounging and munching corn."
Source: Read Full Article