One in ten pet owners could give up theirs over cost of living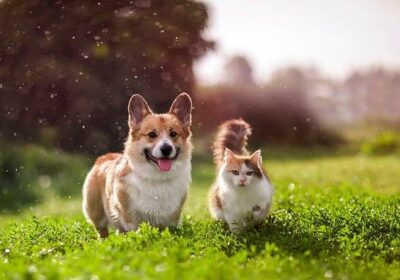 One in ten pet owners could give up their furry friend over cost of living, survey shows
Nearly a fifth of pet owners are falling into debt to pay for their pet's care
A quarter said  they will not take their pet to the vets due to the high costs
Some 60 per cent of rescues saw a decrease in pets being rehomed last year
Almost one in ten pet owners is thinking of giving up their animal because of cost of living pressures, a report says.
Nearly a fifth are already falling into debt to pay for their pet's care – while a quarter said they will not take them to the vet due to the high cost.
Some 60 per cent of rescue centres saw a decrease in pets being rehomed last year. A quarter said owners bringing an animal to a shelter most frequently cited financial reasons.
Nearly a fifth of pet owners are falling into debt in order to pay for their pet's care (file image)
The most commonly brought in were large dogs such as German shepherds and Staffordshire bull terriers.
The soaring demand for pets during the pandemic, when there were around 420 potential buyers for each pet, has long since receded, with the current figure at around 80.
The lower demand is also reflected in prices, with the average cost of a dog or puppy falling from £2,065 during Covid to the current £995 – still higher than the pre-pandemic £876.
Lee Gibson, of Pets4Homes which carried out the survey, said: 'The current challenges have resulted in a clear end to the boom in pet adoption and rehoming which defined the lockdown period.'
Source: Read Full Article