Now PETROL is rationed as BP to restrict deliveries and close stations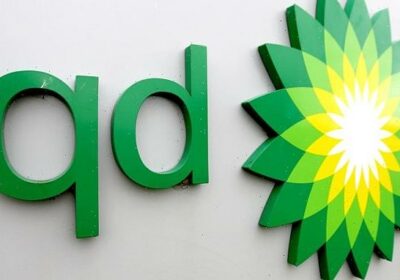 Now PETROL is rationed as BP is forced to restrict deliveries and close forecourts because of lorry driver shortage
Oil giant has cannot maintain petrol and diesel deliveries due to lack of hauliers
BP's Head of UK Retail Hanna Hofer told Government situation is 'bad, very bad'
BP calling on Government to make it easier to recruit HGV drivers from abroad
BP has been forced to close some petrol stations and will restrict deliveries of petrol and diesel due to the ongoing shortage of HGV drivers.
The oil giant is understood to have informed the government that its ability to transport fuel from its refineries is being heavily impacted by the supply chain crisis.  
It comes after BP's Head of UK Retail, Hanna Hofer, told the Cabinet Office last Thursday that it was important that the government understood the 'urgency of the situation' which she branded 'bad, very bad'.
Ms Hofer warned that the company had 'two thirds of normal forecourt stock levels required for smooth operations' and that levels were 'declining rapidly'.
The restricting of deliveries is expected to begin 'very soon'.
A BP spokesperson said: 'We are experiencing some fuel supply issues at some of our retail sites in the UK and unfortunately have therefore seen a handful of sites temporarily close due to a lack of both unleaded and diesel grades. 
'These have been caused by some delays in the supply chain which has been impacted by the industry-wide driver shortages across the UK and there are many actions being taken to address the issue.
'We continue to work with our haulier supplier to minimise any future disruption and to ensure efficient and effective deliveries to serve our customers.
BP's Head of UK Retail, Hanna Hofer, told the Cabinet Office last Thursday that it was important that the government understood the 'urgency of the situation' which she labelled 'bad, very bad'
'We apologise for any inconvenience caused.'
The planned restrictions will mean running 80% of services levels to 90% of BP's forecourt network and that most locations, as a result, will not be restocked for one-and-a-half days a week.
However petrol stations on motorways will be prioritised and restocked as normal.
Like hundreds of firms across the country, BP is struggling amid the shortage of truck drivers. 
The company outsources drivers through haulier firm Hoyer, and while it has 45 drivers coming through training, it is struggling to keep hold of them. 
In the week beginning September 6, for example, 10 drivers joined and six left. 
While BP hopes stocks will stabilise at some point in October, Ms Hofer warned: 'We are are expecting the next few weeks to be really, really difficult'. 
It is now calling on the government to make it easier to recruit drivers from abroad.   
Minister for small business, Paul Scully told ITV News: 'We are concerned about BP and other sectors where we are hearing those stresses coming to bear.
'This is why we are having regular conversations to see what government can do to increase testing, to increase the supply of drivers and bring drivers back. 
'We also want to see what the industry/ sector can do for themselves.'
It comes as food supply chains have also been placed under intense stress in recent weeks because of the shortage of around 100,000 HGV drivers – with empty shelves seen across UK supermarkets as a result.
A graphic illustrating how the three issues are currently affecting the UK and the problems it is causing. The People's Energy Company (bottom, middle) is one of the energy suppliers that have already gone bust
They were further damaged after two plants that produce 60 per cent of the UK's CO2 were shut down amid rising gas prices. CO2 is used for everything from the humane slaughter of chickens and pigs, to putting the fizz in soft drinks and creating packaging that keeps foods fresh.  
Now, there are fears that shortages could bite households in the run-up to Christmas. 
The classic Christmas dinner could be decimated, with turkey, pigs in blankets, potatoes and brussel sprouts all at risk. 
Meanwhile, toys, vinyl and books could also experience shortages – with experts even warning of Christmas tree issues.  
Despite the government agreeing a deal to restart production at the CO2 plants, industry bodies have warned that consumers may still see a hike in food prices, particularly if the cost of carbon dioxide rises. 
The government's deal with CF Industries is only in place for three weeks – leading to fears that the issues could start up again in the run-up to the festive period.  
The boss of Tesco warned last night that shoppers are facing a five per cent hike in food prices amid the lorry driver and gas shortages. 
Speaking to ITV's Robert Peston last night, the supermarket's chairman John Allan warned of a perfect storm of issues and said efforts were being made to avert a 'horrendous crisis at Christmas'. 
He said: 'I think it's almost impossible to forecast, but I mean I think we're probably looking at, for food overall, you know, mid-single digit increases which is much higher than we've had in recent years.
'I think certainly while we get through this particular set of issues that we're contending with, which include shortage of labour in a number of important areas of food manufacturing, shortage of HGV drivers, which can be fixed, and we're all working very hard to fix.'
Source: Read Full Article