Melbourne woman was allegedly murdered by her boyfriend and left in bath for eight months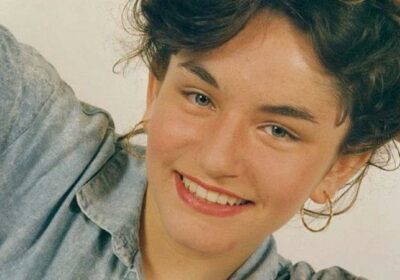 A jealous and controlling boyfriend murdered his partner and left her body for eight months in a bathtub inside her Melbourne public housing townhouse, a jury has been told.
Police discovered Sarah Gatt's remains during a welfare check in January 2018, however prosecutors allege she was murdered eight months earlier, in April 2017.
Sarah Gatt was found dead in her Kensington bathtub in January 2018.Credit:Victoria Police
Gatt's partially naked body was wrapped in power cords and covered with a hairdryer, a lamp and other household items.
Andrew Baker, her on-and-off boyfriend of more than two years, has pleaded not guilty to her murder.
The Supreme Court heard the passage of time between Gatt's death and the discovery of her body means it is impossible to determine her cause of death.
Prosecutor John Dickie told jurors in the opening of the trial on Tuesday that Baker allegedly acted with murderous intent against Gatt, or at least with an intention to cause her really serious injury.
Dickie described Baker as jealous, insecure, possessive and controlling. Baker didn't like that Gatt also had another on-and-off relationship with Leona Rei-Paku, he said.
According to Dickie, that relationship was also violent and turbulent. Both involved multiple calls to triple zero, which will be played to jurors.
Gatt had fallen on hard times, battling mental health and drug issues, and was on a disability support pension.
Sarah GattCredit:Facebook.
It's alleged her murder, a month before her 40th birthday, was motivated by Baker's jealousy and unrequited love.
Rei-Paku last saw Gatt alive on April 19, 2017. The power was switched off manually to her Kensington townhouse on April 23, giving police a timeline for the alleged murder, the jury was told.
The court heard the power was turned back on in August 2017, when Baker admitted he and others went to Gatt's home and saw the body in the bath.
Baker told a friend the body might be Gatt's. Dickie said Baker later invited Rei-Paku to the house and that she had pulled back a blanket and saw a foot.
Baker allegedly said he and his friend were going to clean up the house and "throw the body out".
Defence barrister John Saunders cautioned jurors against judging Baker and his friends for being in a house with a body and not calling police.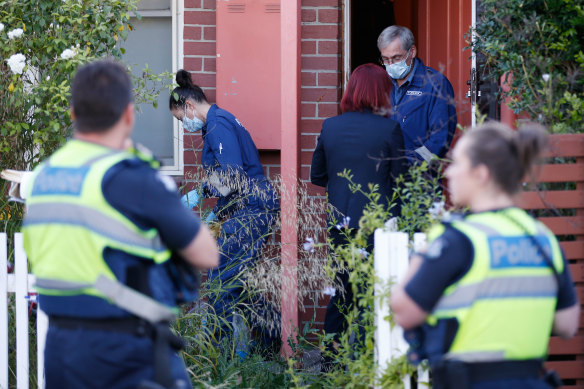 Police at Sarah Gatt's home after her body was discovered in January 2018.Credit:Darrian Traynor
Those people did not live a normal lifestyle, he said.
Many, if not all, had mental health issues and battled drug and alcohol abuse, Saunders said, describing them as people who live "on the outskirts of our society".
"Andrew Baker did not murder Sarah Gatt. He is not responsible for her death," he said.
It wasn't until January 2018, eight months after Gatt's alleged murder, that police discovered her remains while doing a welfare check. They had left a calling card for her in December 2017 and when they returned on January 3 it was untouched.
Saunders said there was no direct evidence Baker killed Gatt, nor was there evidence about her cause of death.
"In those circumstances, how can you exclude, as a reasonable possibility, that Sarah Gatt didn't die as a result of injuries she sustained in an accident, such as falling down the stairs?" he said.
He also said Rei-Paku couldn't be ruled out, noting that in May 2017 Rei-Paku posed as Gatt at Centrelink and tried unsuccessfully to divert payments to her own bank account.
Jurors will be shown crime scene videos and footage from inside the home later on Tuesday.
AAP
If you or anyone you know needs support, you can contact the National Sexual Assault, Domestic and Family Violence Counselling Service on 1800RESPECT (1800 737 732), Lifeline 131 114, or Beyond Blue 1300 224 636.
Our Breaking News Alert will notify you of significant breaking news when it happens. Get it here.
Most Viewed in National
From our partners
Source: Read Full Article