Meghan Markle and Prince Harry's explosive Oprah interview watched by 11.3m Brits in biggest TV show audience of year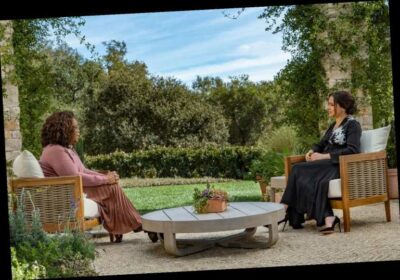 MEGHAN Markle and Prince Harry's blockbuster Oprah Winfrey interview was watched by 11.3MILLION viewers last night.
The explosive tell-all chat was aired at 9pm on ITV and the eye-watering viewing figures made it the biggest television show audience of the year.
Boris Johnson's press conference annoucing lockdown measures in January received more viewers but this is the most-watched TV show of 2021.
Million of Brits watched in horror as Harry and Meghan accused a senior royal of being racist – over the colour of their son Archie.
At its peak, 12.3million people had tuned in to watch but ITV confirmed this morning it had an average of 11.3million viewers.
In the most damaging of a series of incendiary claims made to talk show host Oprah, the exiled couple said the unnamed royal had quizzed them on "how dark" he would be.
Oprah said Harry told her it is NOT the Queen or Prince Philip.
Harry and Meghan also suggested the decision not to make Archie a prince with full HRH status was racist — and Harry said racism was a major factor in their decision to spark Megxit and quit the UK for America.
Source: Read Full Article