Man dies after broad-daylight stabbing in Upper Manhattan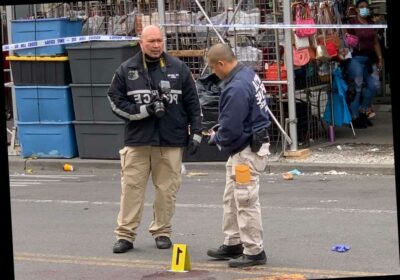 A man died after he was knifed by a stranger in Upper Manhattan Saturday, police said.
The 21-year-old victim flagged down an ambulance near the intersection of 181st Street and St. Nicholas Avenue around 2:15 p.m. and told them that he'd been stabbed, police sources said.
He was taken to Columbia Presbyterian Hospital, where he was pronounced dead about 30 minutes later.
View Slideshow
Source: Read Full Article