'Lot of rhetoric': WHO expects China to cooperate with second inquiry into virus origins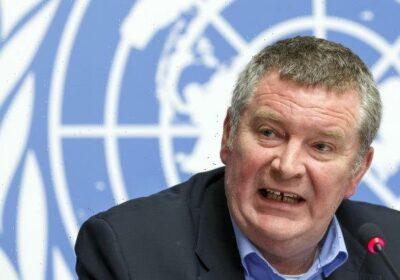 For our free coronavirus pandemic coverage, learn more here.
London: The World Health Organisation says it expects Beijing to cooperate with its future investigations into the origins of COVID-19 despite China blasting any further probes as unnecessary.
The WHO originally all but ruled out the possibility that the virus could have leaked from a lab, possibly the Wuhan Institute of Virology which specialises in studying coronaviruses and bats.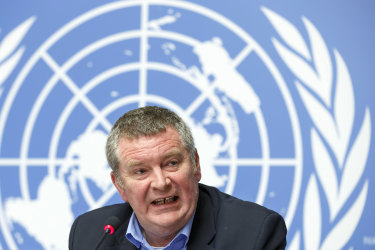 Dr Mike Ryan says he expects China to cooperate with investigations into the origins of COVID-19.Credit:AP
But after a fierce backlash from the international community led by both the Trump and Biden Administrations, WHO's Director-General Dr Tedros Adhanom Ghebreyesus has conceded it was premature to rule out the hypotheses and said a second study should proceed.
He proposed a second mission which should include new studies in China and lab audits. The Chinese government has said it cannot accept that idea prompting accusations that it has something to hide.
Asked by The Sydney Morning Herald and The Age what that meant for the WHO's investigations team, Dr Mike Ryan, the head of WHO's Public Emergencies Programme, said he suspected China would end up cooperating and that they were looking forward to hearing from the Chinese about progress made on implementing the new studies.
"We are expecting all countries, all member states of WHO to cooperate in support of this process and I suspect that we will get that cooperation," Dr Ryan told a virtual news conference hosted at WHO's headquarters in Geneva.
"There's a lot of rhetoric out there at the moment, certainly and all countries … what we want to do for all partners and everybody is calling for this, there's widespread agreement amongst all of our member states – let's not politicise the process," he said.
"So we believe we have the basis to move forward. We have a set of studies that can be taken forward, we want to bring together a scientific advisory group on origins to help take that forward, we want to bring members of the international team into that process to maintain continuity with the previous process.
"And we want to reassure our colleagues in China that this process is still and is and has always been driven by science," he said.
Foreign Minister Marise Payne said this week that Australia would "absolutely" be pushing for a second probe; the government's call for the first inquiry prompted a fierce reaction from Beijing which imposed billions of dollars worth of trade tariffs on Australian goods as a result.
Dr Ryan added that the WHO had never taken sides and was only driven by a desire to put in place whatever measures could prevent a future pandemic.
He said that could only occur by knowing the origins of COVID-19 which has killed millions and plunged billions into lockdowns, like the two-month shutdown currently affecting Sydney.
The US CDC has said the virus is as contagious as chickenpox.
WHO experts said they still did not know why the Delta variant was so much more transmissible than the original version which emerged in Wuhan, China in 2019. A series of studies are underway to try and unlock the answer which could help educate how best to mitigate it's transmission.
Dr Ryan said that because the virus has gotten fitter, it meant that trying to suppress it through measures that worked against previous strains was harder.
"In some senses we're all in kindergarten when it comes to this virus – we're still learning," he said. "We need to work harder, the virus has got faster."
He said vaccines, physical distancing, wearing masks and ventilating indoor spaces were still effective against the virus but that these measures had to be executed "more efficiently and more effectively" than ever before.
Get a note direct from our foreign correspondents on what's making headlines around the world. Sign up for the weekly What in the World newsletter here.
Most Viewed in World
From our partners
Source: Read Full Article