Lorry driver charged with killing a mum-of-four in motorway crash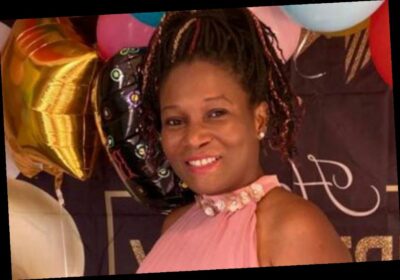 A LORRY driver has been charged with killing a mum of four in a motorway crash.
John Bowers is accused of causing the death of final year nursing student Shirley-Ann Dumbuya, 38, by careless driving.
His alleged victim died on the M60 when her Kia collided with a lorry at Alkrington, Greater Manchester.
Shirley-Ann's tutor at Bolton University, Lynda Drummond, said: "She was was an amazing friend to her colleagues."
Her family called her "our rock, our mum".
Bowers, 33, of Preston, Lancs, has appeared before Manchester JPs.
Paying tribute to Shirley-Ann, of Moston, Greater Manchester, her devastated family said: "Our beautiful mum, words cannot express how amazing she was.
"A truly God-fearing inspiration to everyone she met. She will always be in our hearts and will always be sorely missed.
"Hold your loved ones that little bit tighter and appreciate every moment no matter how small. We miss you mum."
GOT a story? RING The Sun on 0207 782 4104 or WHATSAPP on 07423720250 or EMAIL [email protected]
Source: Read Full Article