Kaitlan Collins' missing Daily Caller bylines restored — but mystery remains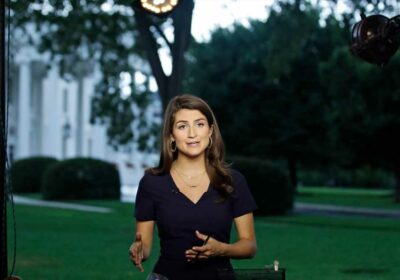 More from:
Keith J. Kelly

Pickleball craze inspires new lifestyle magazine

Kaitlan Collins bylines deleted on stories she did for Tucker Carlson site

Rolling Stone names top Daily Beast staffer as new editor in chief

G/O Media, owner of Deadspin, the Onion, faces new staff woes, discrimination suit

Ex-Deadspin EIC Jim Rich resigns in latest turmoil at G/O Media

Executives at the Daily Caller news Web site profess to have no insight into vanishing bylines on at least five Kaitlin Collins stories — but have vowed to fix the problem.
Last week, Media Ink revealed that bylines on at least five potentially embarrassing click-bait stories written by the now CNN star when she worked at right-wing Daily Caller had mysteriously disappeared.
The stories had been running only with the word "contributor" instead of her byline. But the Web site appears to have since restored Collins, CNN's star White House correspondent, as the rightful author.
That means she gets to take credit, once again, for "13 Syrian Refugees We'd Take Immediately," which explained that the refugees in question were "Syria-sly hot."
Her byline has also been restored on "Ice Bucket Challenge Hipsters: These Guantanamo Detainees Did It First," which likened the then-viral ice bucket challenge, where people threw freezing cold water on their heads to raise money for ALS, to waterboarding of Guantanamo Bay detainees.
Instead of simply "contributor," the five stories Media Ink wrote about now read "Kaitlan Collins, contributor." That includes, "The Internet Wonders: Are the Obama Girls Skirts Too Short," which ran when President Barack Obama's daughters, Malia and Sasha, were 16 and 13, respectively.
View Slideshow
Source: Read Full Article