Huge blaze rips through historic buildings in centre of Paris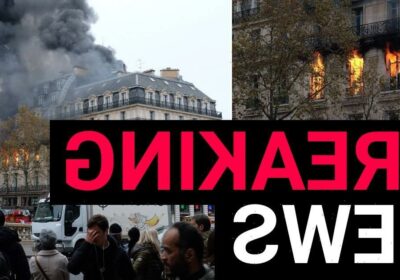 A large fire has devastated a historic row in the heart of Paris.
Videos of the blaze on the Boulevard des Capucines, near the Place de L'Opera square, show flames engulfing a row of buildings.
The cause of the fire remains unclear.
People are being ordered to 'avoid the area and do not unnecessarily clutter emergency lines' by the fire services.
The street is one of Paris' 'grand boulevards', the most iconic the city has to offer.
For more stories like this, check our news page.
Follow Metro.co.uk on Twitter and Facebook for the latest news updates. You can now also get Metro.co.uk articles sent straight to your device. Sign up for our daily push alerts here.
Source: Read Full Article