Homeowner 'battered gran, 71, to death after he found her undressed in his bed when she mistook house for her B&B' | The Sun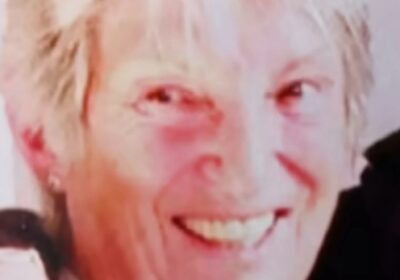 A HOMEOWNER murdered a gran who mistakenly wandered into his seaside home and climbed into bed thinking it was her B&B, a court heard.
David Redfern, 46, allegedly called Margaret Barnes, 71, a "thieving c***" after discovering her undressed with her false teeth in a glass next to the bed.
He then dragged her outside by her feet in Barmouth, North Wales, and stamped on or kicked the pensioner, it was said.
Margaret suffered "catastrophic" injuries to her liver that were likened to those seen in a high-speed car crash.
As she lay dying on the ground complaining of chest pains, Redfern allegedly "mocked her".
Caernarfon Crown Court was told Margaret had mistaken his five-storey home for the Wavecrest B'n'B several doors away.
Read more news
Teacher 'quoted Thelma & Louise in confession to cheating boyfriend's murder'
Man killed & another fighting for life after stabbing at home as 3 arrested
Prosecutor Michael Jones KC said: "It was a mistake which ultimately cost her her life."
The large property, called Belmont House, had been a hotel before Redfern renovated it with his partner.
In July last year, Margaret had been seen drinking in several pubs in Barmouth, where she had gone to visit friends.
She then bought a bottle of gin before she tipsily entered Redfern's home and fell asleep, it was said.
Most read in The Sun
BBC sitcom AXED after just one season
EastEnders favourite sets up ONLYFANS account amid cost of living crisis
Shamed star Gary Glitter sent back to jail just a month after release
Teacher 'murdered partner then wrote "chilling" confession about alter ego'
The homeowner arrived back with his partner to find the gran "semi-naked on the side of the bed" with her belongings strewn across the floor in a mess.
Jurors were told Redfern pulled Margaret down the stairs by her ankles and chucked her suitcase in the street.
He then subjected her to an "utterly gratuitous" and "totally unjustified" attack, it was said.
Tragically Margaret, from Birmingham, could not be saved and died at the scene from "traumatic injuries".
The court heard how Redfern had "self-confessed anger issues" and his reaction was "out of all proportion".
He claimed to police that Margaret had been aggressive and lunged at his partner as he denied kicking the gran.
But Mr Jones added: "The reason Mrs Barnes died is she had the misfortune of coming across a man who was an angry bully."
Redfern denies both murder or manslaughter.
The trial is expected to last about three weeks.
Read More on The Sun
Dumped Love Islanders mobbed by fans as they land in UK after missing final
I took my fluffy doodle to groomers – but he came back looking like Pennywise
Source: Read Full Article