Home Affairs chief's links to big tobacco, PwC revealed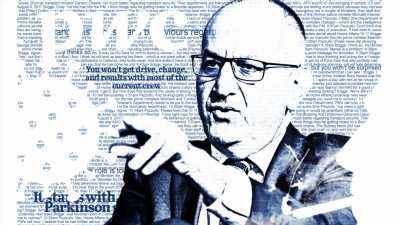 By Nick McKenzie and Michael Bachelard
Michael Pezzullo has been stood aside as Home Affairs secretary.Credit: Marija Ercegovac
Save articles for later
Add articles to your saved list and come back to them any time.
Suspended Home Affairs chief Michael Pezzullo provided a big tobacco company access to one of his department's highest-ranking officials after a request from a lobbying company owned by Pezzullo's close friend, Labor stalwart Chris Fry.
Correspondence seen by this masthead and briefings from several sources with direct knowledge of events also reveal Pezzullo separately sought to influence Coalition and Labor politicians on the parliamentary committee overseeing Australia's national security agencies and laws, and took steps to keep some of these interactions secret.
Among those he sought to privately cultivate was now opposition defence spokesman Andrew Hastie, who Pezzullo invited to his house for a discrete dinner.
An ongoing investigation by this masthead has also obtained written evidence that, after an approach from a lobbyist, Pezzullo had a private discussion with the head of controversial consulting firm PwC about its plans to privatise the quarantine system during the pandemic. Pezzullo declined multiple requests for interviews about the contents of the investigation and referred enquiries to the Home Affairs Department.
Integrity expert Clancy Moore of Transparency International called on the Australian Public Service Commissioner to expand its investigation into the suspended Home Affairs secretary in light of the new revelations.
Suspended Home Affairs secretary Michael Pezzullo.Credit: Alex Ellinghausen
"These fresh incidents involving Pezzullo further cloud his reign as the secretary of Home Affairs and challenge the values of independence and being politically neutral that underpin the public service," Moore said.
The commissioner's inquiry is already probing dozens of other messages Pezzullo sent to Liberal Party powerbroker Scott Briggs over five years in an attempt to wield backroom influence over Coalition prime ministers Malcolm Turnbull and Scott Morrison.
The publication of those messages by The Age, The Sydney Morning Herald and 60 Minutes forced the Albanese government to stand down Pezzullo and task the public service commissioner with investigating him.
Pezzullo's private dealings with political figures are detailed in records, including phone communications and documents released under freedom of information, as well as via briefings from confidential sources. The records provide a rare glimpse into the Home Affairs chief's personal and professional relationships and how they sometimes appeared at odds with the Australian Public Service Code of Conduct.
Mates get department access
The communications, some of which have been leaked to this masthead, show Pezzullo was often at pains to recuse himself from his duties as departmental secretary when friends and political confidants stood to benefit from departmental decisions.
For instance, Pezzullo issued formal internal disclosures of his friendships with Briggs and former Labor minister Stephen Conroy when a company directed by the pair, Australian Visa Processing, began bidding for a $1 billion visa processing system contract. Australian Visa Processing never secured the contract after a plan to outsource visa services was unexpectedly scrapped by the Morrison government in March 2020.
But Pezzullo failed to disclose to his department's probity team his repeated covert efforts to use Briggs' connections to prime ministers Turnbull and Morrison to influence political decisions. Leaked correspondence obtained by this masthead also reveals that on at least two occasions, Pezzullo agreed to requests from friends who were politically aligned lobbyists.
While there is no suggestion that a senior official agreeing to a request from a lobbyist mate is unlawful, it creates a potential for a conflict of interest if not properly managed. There is no suggestion Pezzullo profited financially from the interaction.
In November 2021, the messages show Pezzullo requested that a high-ranking departmental subordinate responsible for overseeing Australia's customs system engage with British American Tobacco.
At the time, the federal lobbying register recorded the tobacco giant's lobbyist as Chris Fry – a former Labor staffer who has a close, decades-long friendship with Pezzullo. The company was seeking access to Home Affairs to encourage it to further crack down on the illegal tobacco industry, which strips revenue from cigarette manufacturers.
Confidential correspondence obtained by this masthead also shows Pezzullo directly fielded the request for British American Tobacco access to Home Affairs from Fry's now defunct lobbying company, Public Policy Solutions, and then requested his top customs officer speak to the firm.
Fry didn't respond to a message left by this masthead. The department declined to comment because the public service commissioner was investigating.
The confidential messages reveal that in August 2021, Pezzullo agreed to have a meeting with PwC chief executive Tom Seymour after a direct approach from a lobbyist who was both friends with Pezzullo and working with PwC. The conversation was to "validate the importance" of the firm's proposal to privatise parts of the nation's COVID quarantine services.
At the time, PwC was part of a business consortium seeking to charge people to use a quarantine facility. The proposal never eventuated because of the opening of borders. Seymour resigned from the firm this year as a result of the PwC tax information scandal.
PwC's bid to privatise quarantine facilities during the COVID-19 pandemic never got off the ground because borders reopened.
Winning friends and influencing people
Confidential communication records and multiple sources commenting on the condition of anonymity reveal that, in addition to his dealings with businesspeople, Pezzullo frequently messaged Conroy and other influential Labor and Liberal figures who were considered national security hawks to advance his national security agenda and influence the parliamentary joint committee on intelligence and security.
The committee provides rigorous oversight of the national security regime that Pezzullo helped to lead until he was stood down on Monday. On at least two separate occasions in 2018 and 2019, Pezzullo attempted to influence Liberal MP Andrew Hastie, who was the then chair of the committee.
This masthead is not suggesting these exchanges are corrupt or illegal, only that they were inappropriate for a senior public servant.
"Someone needs to engage with Hastie as Chair of [the security committee] encouraging them not to wander off into unrealistic grounds," Pezzullo messaged a confidant in 2019.
After Hastie sensationally used parliamentary privilege in May 2018 to expose influence activities directed by Beijing, Pezzullo made a concerted effort to shape Hastie's public stance on national security. At the time, Hastie was under attack for being too publicly hawkish on China.
Pezzullo's messages show he claimed he could influence Hastie because the pair were "friends". Pezzullo intended to host Hastie for dinner at his Canberra house as part of what the departmental chief viewed as his special "role in assisting members on both sides of the aisle to realise their potential in the national security space".
Opposition defence spokesman Andrew Hastie.Credit: Alex Ellinghausen
"No one else should know we are having dinner," Pezzullo texted to a contact before dining with Hastie. "I have a good relationship with Hastie and I don't want to compromise it."
Pezzullo is considered a hawk on China, but in 2018 appears to have been cognisant of the need to manage public statements that risked angering Beijing or Australia's allies.
Hastie declined to comment, but current committee member, Liberal senator James Paterson, likened Pezzullo's contact with his colleague as one of several clumsy attempts by a range of Canberra players "to manage us [Hastie and other outspoken politicians] to accept the cosy status quo" on China.
A think tank job on executive salary
Pezzullo is also facing scrutiny over his department's decision in May to second the deputy secretary at Home Affairs, Marc Ablong, to the Australian Strategic Policy Institute in a move that allowed Ablong to retain his departmental senior executive-level salary of $460,000 a year.
Like many think tanks, the policy institute requests government agencies pay for (typically mid-career) public servants to undergo visiting fellow secondments. They are usually paid between $150,000 and $250,000 a year. Ablong is a 30-year public service veteran and long-term colleague and friend of Pezzullo, who worked closely with him at the Defence Department prior to becoming his deputy at Home Affairs.
Marc Ablong has been seconded from Home Affairs to a Canberra think tank.Credit: Dominic Lorrimer
Taxpayers will pay a total of $920,000 for Ablong to spend two years as a "visiting senior fellow" at the Australian Strategic Policy Institute. By the time he completes his stint, Ablong will have become the highest-paid think tank fellow in Australia. He will have earned $320,000 more than the institute's chief executive, who is highly respected former senior public servant and Coalition national security adviser Justin Bassi.
Two think tank sector insiders told this masthead that while Ablong was a highly respected policy expert, the decision to appoint and fund someone so senior and highly paid was unprecedented.
Transparency International's Moore said the Australian Public Service Commissioner should also examine whether Ablong's secondment represented value for money and was done with appropriate transparency, given it involves taxpayer funds.
"[The] decision to appoint a colleague to an independent policy think tank whilst drawing a taxpayer-funded salary of over $400,000 per year is another red flag. It's unclear what process was followed and whether this could be considered a good use of public money," Moore said.
In a statement, the Home Affairs Department defended Ablong's appointment as not unusual or deserving of scrutiny.
A departmental spokesperson said: "Mr Ablong's experience on major policy reform, across national security policy areas, including cybersecurity, national resilience and border policy, provides an invaluable resource for [the Australian Strategic Policy Institute] in its role in generating new ideas for policymakers."
The Morning Edition newsletter is our guide to the day's most important and interesting stories, analysis and insights. Sign up here.
Most Viewed in National
Source: Read Full Article