Hacked state government contractor says stolen data yet to be posted online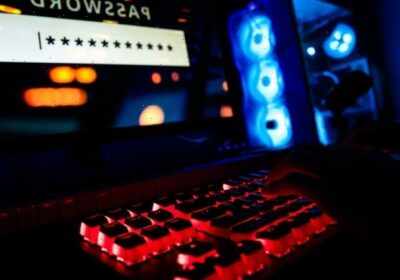 A technology company working for the Victorian government says none of the data stolen by hackers on Thursday has been released online so far.
PNORS Technology Group works with six state agencies, including the Education and Training Department, and stores sensitive personal information about families with children in primary schools, such as behavioural or alcohol and drug problems.
Hackers had accessed IT business PNORS, which is a third-party provider for six Victorian government departments. Credit:Bloomberg
Sources with knowledge of the situation said data from the Victorian school entrance health questionnaire was included in the information stolen.
All families who start at Victorian primary schools, including government, Catholic and independent schools, are required to complete the questionnaire. Sensitive personal information such as behavioural issues or family alcohol and drug problems is included on the form.
In the early hours of Saturday, hackers contacted PNORS and shared a sample of what was believed to be stolen data.
There has been no further contact from the group purporting to have hacked the organisation.
PNORS chief executive Paul Gallo said on Sunday that the business had been advised by independent security experts that none of the stolen data had been published online.
"The extent of the data breach is still being investigated, and we are working closely with all
authorities to assess how many of our clients have been impacted and the nature of the
data that has been stolen," Gallo said.
"Advice from our independent security experts has confirmed nothing has been released in
the public domain at this point in time."
The two affected businesses owned by PNORS – Datatime and Netway – are involved in document and data capture, as well as managing IT support for external clients including state government departments.
Premier Daniel Andrews said on Sunday that it was not yet confirmed that the Department of Education had been affected by the hack, and it was "important to confirm the facts" before further statements.
"It's not determined yet. It's not definitive, but there's the potential for a breach. They're working through that around the clock," he said at a press conference.
"As soon as we have confirmation of anyone's records being compromised, then we will make a statement, and we'll work with any of those people."
The investigation into how hackers accessed the private information is being coordinated by the Department of Premier and Cabinet.
With Najma Sambul and Madeleine Heffernan
The Morning Edition newsletter is our guide to the day's most important and interesting stories, analysis and insights. Sign up here.
Most Viewed in National
From our partners
Source: Read Full Article