Gov. Cuomo finally adopts CDC's new COVID-19 mask guidelines for New York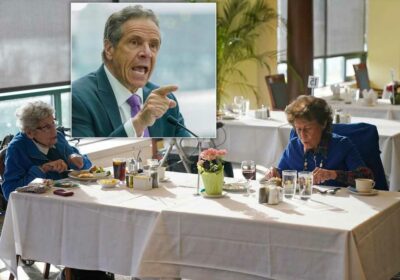 New York will finally adopt new federal indoor mask guidelines that say those vaccinated against COVID-19 can ditch face-coverings, Gov. Andrew Cuomo said Monday — after refusing to greenlight them last week.
Vaccinated New Yorkers will be clear to go mask-free in most indoor settings beginning Wednesday, Cuomo announced at a press conference.
"We have to reopen smart we have to reopen. With a cautious eye, but we have to get back to life," he said. "Effective this Wednesday we're going to adopt the CDC, new guidance and regulations on masks and social distancing for vaccinated people."
The new rule won't apply on public transportation and nursing homes, where people will still be required to mask up, he said. Private businesses can also set their own restrictions.
The Centers for Disease Control and Prevention gave the go-ahead Thursday for fully vaccinated Americans to go mask-free inside in most circumstances
But Cuomo balked at approving the guidelines, saying he and his health commissioner would "review" them.
Share this article:
Source: Read Full Article