Geelong maternity ward faces 'distressing' closure due to staff shortages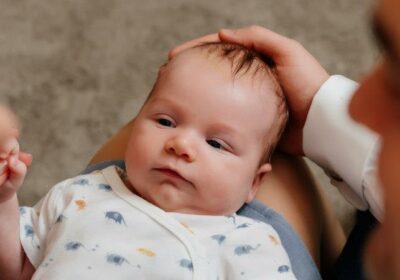 Key points
Epworth Geelong private hospital's maternity service could shut by March.
The nurses union said the closure was still a proposal and not "a foregone conclusion".
Women in the area due to give birth after March will need to go to St John of God Geelong Hospital or a public hospital.
A key maternity ward in Geelong is set to close within months as staff shortages in the sector hit birth suites across the state.
Obstetricians and other staff were shocked by the news that the Epworth Geelong private hospital's maternity service could shut by March 1, despite an influx of young couples and families to the area.
Families in Geelong could face fewer options for giving birth.Credit:iStock
The nursing union worries not enough has been done to keep the ward open, saying the area's other private maternity service, St John of God Geelong Hospital, had been offering new and existing midwives bonuses of up to $6000.
Epworth HealthCare group chief executive Dr Lachlan Henderson said Epworth Geelong had made repeated and extensive efforts to recruit more midwifery staff with "limited success".
"A high-quality service requires a minimum number of skilled and competent midwifery, nursing, allied health and specialist medical practitioners, across a 24 hour, seven day per week period," he said.
"We are incredibly proud of our midwives, specialists and maternity support staff who have provided exceptional care to families in the Geelong region since the service commenced in 2017."
Epworth has begun consultation with staff, unions and doctors. The nurses union said it was "important to understand this is a proposal and not a foregone conclusion".
Obstetrician Kara Thompson said there had been a baby boom in the region, with many young couples and people wishing to start a family moving there from Melbourne.
Her clinic, OGB Surf Coast, opened rooms at Epworth Geelong this year. She said the number of women booking in to give birth had been increasing monthly.
Thompson, who has been able to relocate her private practice to St John of God, said the problem was being caused by exhausted midwives leaving the sector or reducing their hours.
"If private care stopped completely in Geelong, the public sector wouldn't have the capacity to absorb all those births safely. So, we are dependent on each other to provide these two models of safe care in the region," she said.
A letter from a group of private obstetricians in the area sent to patients and obtained by The Age described the news as sad and distressing.
The proposed closure could threaten the jobs of more than 60 midwives and nurses.
Women in the area due to give birth after March will need to go to St John of God or a public hospital.
Midwives in the public system have been asked to work double shifts, often working for up to 18 hours throughout the night. Staff shortages are also affecting neonatal units.
As of June, Victoria had 9487 practicing midwives – up 6 per cent since 2019.
But Australian Nursing and Midwifery Federation Victorian branch secretary Lisa Fitzpatrick said the number of midwives in Australia was growing too slowly to keep up with the rising number of births.
"All employers need to be creative in recruiting new midwives and retaining their current midwifery workforce by providing incentives and opportunities for midwives to increase their hours and providing flexibility around family commitments.
"ANMF will meet with midwifery members this week to discuss the proposal and provide support during this incredibly anxious time. We will ensure all avenues of recruitment and retention are exhausted."
The Andrews government has been trying to attract new midwives and nurses, promising sign-on bonuses for graduates and subsidies of up to $16,500 to study in the field.
Epworth said the Epworth Freemasons ward in East Melbourne would remain open and other services at the Epworth Geelong hospital would not be affected.
Pregnant patients booked to give birth at Epworth Geelong can call a dedicated concierge service on 03 9426 0622.
The Morning Edition newsletter is our guide to the day's most important and interesting stories, analysis and insights. Sign up here.
Most Viewed in National
From our partners
Source: Read Full Article