Former Wesley College student demands justice over 'tag-team attack'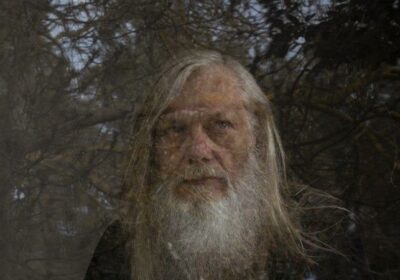 Former Wesley College student David Kay has been burdened with a terrible secret for decades after he was sexually assaulted by two teachers in the 1970s in what he describes as a "tag-team attack".
Mr Kay was first abused by former outdoor activity teacher John McMillan as an 11-year-old at the Glen Waverley campus, before the school's long-serving counsellor, Stewart Heywood, preyed on him again at the Prahran campus.
David Kay 58, a former Wesley College student, was abused by two teachers in the 1970s. Credit:Chris Hopkins
Now 58, Mr Kay has decided to speak publicly about the ordeal that "tarnished almost every aspect of my life".
He wants Wesley College to be held to account and says he was inspired to speak out publicly by "kick-arse, young women" such as 2021 Australian of the Year and sexual assault survivor Grace Tame.
"I was sexually assaulted at school, on school grounds, during school hours, by two school teachers. There is absolutely no doubt in my mind that they are responsible. But I'm still having to deal with [the school's] obstructive legal tactics," Mr Kay said.
He was not the only victim of McMillan and Heywood.
Last week, The Age revealed that another former Wesley student had received a record settlement of $3 million after being repeatedly abused by McMillan and then, after seeking support and guidance from Heywood, assaulted again for three more years.
Lawyers acting for Wesley College had only agreed to the landmark settlement in that case on the third day of a Supreme Court trial in March, despite being aware both McMillan and Heywood were sexual predators.
It was the largest payment for institutional child abuse in Victorian history, which prompted Wesley College president Marianne Stillwell to concede that "as an institution, we failed this student" in a statement released by the school.
Other victims of McMillan and Heywood have come forward in the past week, and Mr Kay is currently pursuing Wesley College for further compensation, after receiving a modest ex-gratia payment in 2005.
A father of four, Mr Kay accuses the college and its lawyers of deliberately frustrating his attempts for a fair settlement.
Wesley College is facing more sex abuse claims relating to former paedophile teachers.Credit:Penny Stephens
"Right from the start, they have put up whatever legal obstacles they could in front of me. The royal commission reached a conclusion that people should be able pursue a fresh claim if they had previously settled for a small amount. But Wesley's first tactic was to attempt to deny me that right," he said.
Mr Kay has urged the prestigious school, which includes former prime ministers Sir Robert Menzies and Harold Holt among its notable alumni, to help identify other victims and offer support.
"Obviously, there were at least two paedophiles roaming the halls of the school in the 1970s. I suspect there might have been more and there would have been other victims, possibly dozens. They need to reach out to potential victims and make a public statement that acknowledges what happened and condemns Heywood and McMillan," Mr Kay said.
His lawyer, Michael Magazanik from Rightside Legal, confirmed that other victims had recently come forward.
David Kay: the abuse has affected his whole life.Credit:Chris Hopkins
"In the past week, I've been contacted by other Wesley survivors, who were also abused by McMillan and Heywood, and by other teachers. In some cases, those survivors received small compensation because they were told they had no other choice. But the law has changed, and they now have fresh options," Mr Magazanik said.
He said the current administration should avoid a "pitched legal battle in every case" if it was genuinely concerned about the welfare of victims.
Ms Stillwell said Wesley Cllege supported the right of any person who had suffered child abuse to fully pursue their legal options.
She said the college would seek to engage with Mr Kay as part of the legal process in a timely and respectful manner.
"The college acknowledges that it failed this student [Mr Kay], and expresses its deepest apologies for those failings," Ms Stillwell said in a statement.
In 2004, Mr Kay reported McMillan and Heywood to police, after suffering a breakdown. Within days of being interviewed by police, Heywood took his own life near a school camp owned by Wesley College near Healesville.
The Wesley College community magazine paid tribute at the time, when it described Heywood as an "outstanding servant".
McMillan initially denied the allegations of sexual assault made by Mr Kay. But when a second victim came forward more than a decade later, McMillan eventually pleaded guilty to the sexual assault of Mr Kay and another student from progressive Kew school Preshil. He was sentenced to 18 months in jail in 2016.
Mr Kay was unperturbed by the relatively lenient sentence.
"There were a lot of people complaining about the sentence he got but I didn't really care. I was pleased that he was held accountable and it wasn't so much that I wanted him punished.
"I'd like the school to now be accountable, too," he said.
Crisis support is available from Lifeline on 13 11 14.
Start your day informed
Our Morning Edition newsletter is a curated guide to the most important and interesting stories, analysis and insights. Sign up here.
Most Viewed in National
From our partners
Source: Read Full Article