Federal Circuit Court judge found to have harassed two young female staff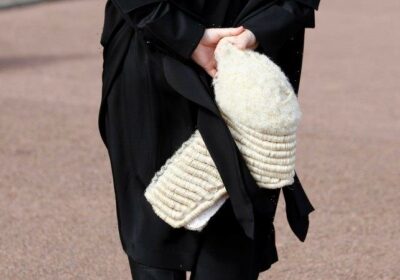 A Parramatta-based judge of the Federal Circuit Court sexually harassed two junior female staff, according to a court inquiry that was initiated after one of the victims sought legal advice.
The Federal Circuit Court's internal inquiry, headed by three former judges, found the judge had harassed two young women. The inquiry's findings were finalised in about April this year.
The first young woman was in a junior role working closely with the judge at the Parramatta registry, according to sources familiar with the inquiry.
She was embarking on her legal career but has been on extended medical leave since the harassment occurred.
In 2020 the judge emailed her repeatedly and made harassing comments before his conduct escalated to two instances of unwelcome physical touch.
The young woman has been on mental health leave for much of the past year.
The judge, who the Herald and The Age has chosen not to name because of his fragile mental health, has resigned. He has been a judge at the court for several years.
Following the harassment, her solicitor Josh Bornstein said the young woman made a verbal complaint, in a state of distress, to court management.
She was allegedly told words to the effect, "there's not much you can do about it because he's a judge".
The Federal Circuit Court has been contacted for comment.
Following that alleged rebuff, she sought legal advice.
Mr Bornstein wrote to the court requesting an internal inquiry similar to the one instituted by the High Court following claims of sexual harassment against former High Court judge Dyson Heydon.
In 2020 the High Court inquiry found the sexual harassment claims of six women against Justice Heydon to be substantiated.
Chief Judge of the Federal Circuit Court, Will Alstergren, appointed three former judges to a committee to investigate the young woman's claim.
During that process it came to light another young woman had complained of sexual harassment by the same judge.
Neither young woman was aware of the other's experience.
Mr Bornstein said his client, who wishes to remain anonymous, had been "severely impacted" by the matter but was satisfied with the court's investigation and findings.
She would now pursue a claim for compensation from the court.
"My client hopes that other victims of sexual harassment will be encouraged to come forward now that courts have shown they will properly investigate complaints and hold judges to account for their misconduct," Mr Bornstein said.
Mr Bornstein, who is representing women with claims against judges of several Australian courts, including three women who were sexually harassed by Justice Heydon, said there had been an improvement in the way courts deal with sexual harassment.
"The Federal Circuit Court should be commended for making this matter public and showing that this sort of behaviour by judges will not be tolerated."
The Federal Circuit Court will make an official statement on Thursday.
Most Viewed in National
From our partners
Source: Read Full Article