EPHRAIM HARDCASTLE: Is this the way back for Prince Andrew?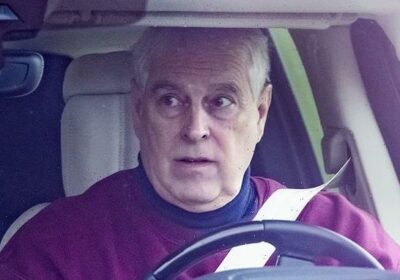 EPHRAIM HARDCASTLE: Is charity work the 'mysterious development' being trumpeted as a way back for Prince Andrew?
As the first anniversary of Andrew's £12million settlement with Virginia Giuffre looms, the disgraced duke has yet to visibly honour his promise 'to support the fight against the evils of sex trafficking'.
Isn't this his route back to Royal favour? When Princess Alexandra's husband, the late Angus Ogilvy, incurred the Queen's displeasure by becoming embroiled in the Lonrho affair, he restored his image with charity work. 
After the Queen's cousin, the Earl of Harewood, divorced his wife in 1967 he was exiled but earned forgiveness working for the English National Opera. 
With Andrew's 'friends' trumpeting a 'mysterious development' to clear his name, couldn't he announce a charitable venture for victims of sex trafficking?
Are Harry and Meghan, thwarted by the late Queen in their bid to monetise the Sussex Royal trademark, taking a keen interest in Mike Tindall charging £20,000 a day to shoot clay pigeons alongside him? The King seems to have turned a blind eye to Tindall's money-maker, possibly because he's no stranger to milking the Royal brand himself. As Prince of Wales, Charles was allowed to start his lucrative Duchy Originals business in 1990 in the face of Palace objections by making sure the profits went to charity. Not a difficult gesture when you have a multi-million-pound income from the Duchy of Cornwall to pay for life's little luxuries.
Deja Vu for Tom Jones with the Welsh Rugby Union's ban on Delilah. 
Tom, pictured, was ordered to change the lyrics when he warbled his trademark murder ballad in 1968 on The Ed Sullivan Show in New York. 
Ed was offended, not by the violence, but by the line 'At break of day, when that man drove away,' fretting that it implied a sexual relationship. Tom's verdict? 'Such bull****!'
On Monday, the bells of Westminster Abbey won't ring out and guns across the country will be silent. For the first time since 1953, February 6 won't be marked as Accession Day, when Princess Elizabeth had become Queen. Instead bells will ring and guns will boom on September 8 to mark the first anniversary of Charles's accession.
Margaret Thatcher's Downing Street Policy Unit head Ferdinand Mount, reviewing in The Times Literary Supplement a history of fair play, shares his opinion of the House of Commons, remarking: 'At times it seems as if those green benches are infested with gropers, rapists, pornographers, chisellers, cheats and scammers.' Surely the Hon Members speak highly of you, Ferdie!
Please pass the smelling salts to Charles Moore. A staunch Papist, he's just discovered that Pope Francis has been swearing like Gordon Ramsay, calling priests who deny absolution to unrepentants in confession 'f***ing careerists who f*** up the lives of others'. Lord Moore's conclusion? 'He is quite a rude crosspatch.' That'll have them quaking in the Vatican, Charles!
Source: Read Full Article