Drone domination and the battle of the sea: inside Ukraine's counteroffensive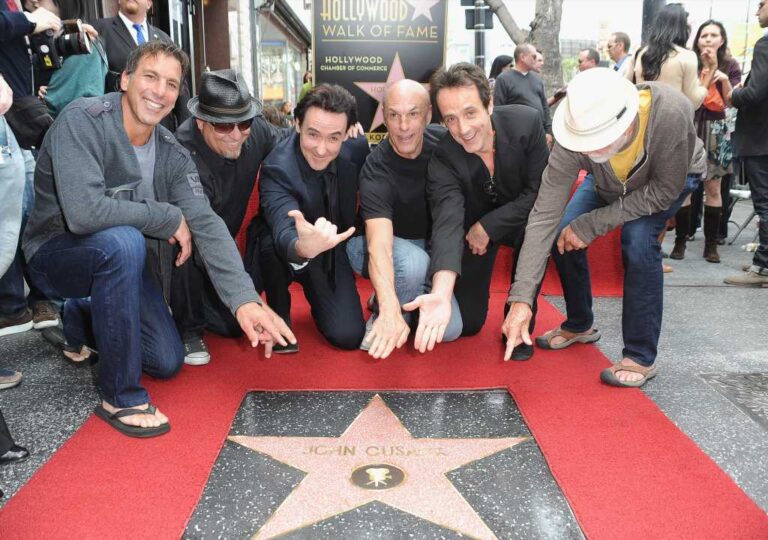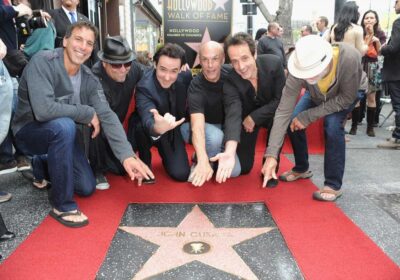 Save articles for later
Add articles to your saved list and come back to them any time.
Ukraine's summer counteroffensive is trudging on, but winter is just around the corner.
Progress in its fight against Russia's full-scale invasion has been slow, bloody and draining, with troops at times spending weeks to make advances of as little as 500 metres in their push south to reach the Sea of Azov.
The ultimate goal: to cut the so-called land bridge between Russia and the occupied Crimean Peninsula.
While the gruelling land offensive has caused high losses among Russian forces, experts say it has yet to produce any major strategic breakthrough for Ukraine. Both sides have learned the toil of trench warfare. Kyiv is continuing to weather criticism of slow progress, but recent modest gains in Zaporizhzhia and Crimea have not been overlooked.
Military observers have lauded Ukraine's recent strikes on Russia's Black Sea Fleet, while analysts at Washington's Institute for the Study of War urge have observers to be patient with the campaign, insisting Ukraine does not need "a sudden and dramatic deep penetration" to achieve success in the operation all but certain to drag on into next year and potentially beyond.
So, what have been the key moments in Ukraine's counteroffensive?
Novorossiysk port – August 4
A sea drone shows the silhouette of Olenegorsky Gornyak warship near the port of Novorossiysk on the Black Sea in this screengrab obtained from social media video released on August 4, 2023.Credit: Reuters
Ukrainian sea drones struck the critical Russian Novorossiysk port about 110 kilometres east of Crimea, damaging a warship and halting maritime traffic for hours. The attack on the port – with an oil terminal, shipbuilding yards and a naval base – highlighted the growing significance of the Black Sea as a battleground in the war.
Drone attacks, Pskov airport – August 30
Smoke billowing over the city and a large blaze in Pskov, Russia, on August 29.Credit: Ostorozhno Novosti via AP
Ukraine launched its biggest drone attack on Russian soil since the conflict began, striking five Russian regions including an airport in Pskov.
The airport drone attack caused a massive fire, damaging four Il-76 transport aircraft, Russia's state news agency Tass said at the time. There were no reported casualties, but Pskov governor Mikhail Vedernikov was forced to order the grounding of all flights to and from the airport. Russia's Defence Ministry said at the time that other Ukrainian drones were shot down over Oryol, Bryansk, Ryazan, Kaluga and the region surrounding the Russian capital Moscow.
While land advances have been slow, visiting King's College London professor Tim Willasey-Wilsey said hits like Pskov help to "break Russian morale" by targeting infrastructure, ammunition and petroleum dumps.
"Break the morale and then hope that the morale cracks on the front line, and then they can drive straight down to the Sea of Azov. But that's a big ask."
Breach of Russian defensive line – early September

Ukrainian Commander Brigadier General Oleksandr Tarnavskyi, who commands a grouping in southern Ukraine, told The Guardian that Ukrainian infantry had breached Russian forces' "first line of defence".
The breakthrough followed weeks of meticulous mine clearing in the area. Institute for the Study of War analysts at the time said Ukrainian military officials had observed troops could operate more freely in areas with sparser Russian minefields, with force advancing near Bakhmut and in western Zaporizhzhia Oblast on September 3.
This week Ukraine's capitalised on the gains with armoured vehicles also breaching the critical line of Russian defences to advance near the town of Verbove. Securing its advance around Verbove would allow troops to continue to advance toward Tokmak, essential to taking the city of Melitopol.
"If Ukraine can deepen its wedge into Russian lines towards Tokmak, then it could start to shift the balance in Ukraine's favour," said professor of global politics at the University of Exeter David Lewis.
"I think it is more likely that Russian defensive lines will start to stabilise, and Ukraine will struggle to make further significant progress towards the Azov coastline in the coming weeks – but it is very unpredictable."
Missile strike of Sevastopol Shipyard – September 13
Sevastopol Governor Mikhail Razvozhaev speaks on the phone as smoke and flames rise from Sevastopol Shipyard in Crimea.Credit: AP
A Ukrainian missile attack targeted a shipyard in Crimea, hitting a large assault ship and a kilo-class submarine. At least 24 people were wounded.
The direct hit on the shipyard should be interpreted as a major hit to Russian stability and morale in the region, said Willasey-Wilsey, who last travelled to Ukraine in May.
"That is huge. You can't hide that you've got two blackened ships, big ships as well … blackened ruins. That sends a big message in Crimea as to how stable Russians in Crimea feel the future is going to be," he said.
Russia's headquarters of the Black Sea Fleet – September 22
An image taken from UGC video shows smoke rising from the headquarters of Russia's Black Sea Fleet in Sevastopol, Crimea, FridayCredit: AP
Russia's headquarters of the Black Sea Fleet (BSF) in occupied Sevastopol, Crimea was hit by a major missile strike on September 22. Ukrainian military officials said 12 strikes were launched on the headquarters, hitting two anti-aircraft missile systems and four Russian artillery units. The strikes targeted areas where personnel, military equipment and weapons were concentrated.
Professor David Lewis said the war at sea was significant because limiting the Black Sea fleet's ability to attack a naval base and command centre in Sevastopol was "an important win for Ukraine".
"It shows how a country without any significant naval force can threaten a major naval power using maritime and aerial drones. It also shows how potentially vulnerable the Russian position could be in Crimea if Ukraine continues to advance southwards."
Ukraine initially claimed the strike on killed 34 Russian officers, including BSF Commander Admiral Viktor Sokolov. However, the Russian defence ministry has since released images of Sokolov attending a video conference with top admirals.
Sevastopol – September 23
A satellite photo shows smoke billowing from a headquarters building for the Russian Black Sea fleet in Sevastopol, Crimea, on Friday,Credit: AP
Ukrainian forces launched another missile attack on Sevastopol on the occupied Crimean Peninsula, one day after the attack on the headquarters of Russia's Black Sea Fleet. Air raid alerts were activated in Sevastopol after debris from intercepted missiles fell near a pier. One missile fragment fell in a park, according to reports by a Russian official on the social media app Telegram.
Will Reno, a professor of political science at Northwestern University Illinois, said while recent Ukrainian strikes in Crimea may not shift the military balance, they are important in terms of Russian and international public opinion.
"What it begins to look like is that Russia has a hard time guaranteeing safety of its forces in Crimea. So, if you're Russian, and you're looking critically at Putin's decision to intensify this invasion, then you begin to think, 'we're not really losing, but we're not really winning either'."
Drone strikes
A Ukrainian drone pilot reaches for a reconnaissance drone in the Luhansk Region, Ukraine.Credit: AP
Ukrainian media reported on September 24 that Ukrainian forces had struck an FSB building and an oil refinery near the Khalino Airfield in Kursk Oblast during a series of drone strikes. Local reports have suggested Russia's 14th Guards Fighter Aviation Regiment was inside a building, while significant reserves of fuel and lubricants were reportedly destroyed.
"They really have been taking the war to the Russian air bases, and supply bases," said Willasey-Wilsey, pointing to Ukraine's largely crowdfunded, bespoke drone program as one of its big successes.
"It's the antithesis of Western procurement models, which last years and cost billions of pounds. This is cheap, done overnight, tweaked, sent back to the front line … they are very nimble agile systems of procurement and development and that is the factor that's got Russia on the back foot."
As the war drags on through winter and into 2024, Reno said the conflict was likely to be increasingly defined by drones, small unit infantry and mortar teams, meaning he did not think winter conditions would greatly impact Battlefield tactics.
Villages liberated
In mid-September Kyiv's forces recaptured the village of Klishchiyivka, which is located on heights south of Bakhmut, seen as critical to recapturing the city that remains a key goal for Ukraine.
It is one of several small villages Ukraine has retaken in its southward push towards the Sea of Azov on the Bakhmut axis. The Institute for the Study of War has described Ukraine's simultaneous counteroffensives in Bakhmut and southern Ukraine as tactics "impeding Russia's long-term force generation efforts as Russia redeploys its new reserves to defend against Ukrainian advances."
with AP, Reuters
Get a note directly from our foreign correspondents on what's making headlines around the world. Sign up for the weekly What in the World newsletter here.
Most Viewed in World
From our partners
Source: Read Full Article