China's gene-editing doctor He Jiankui is missing, report says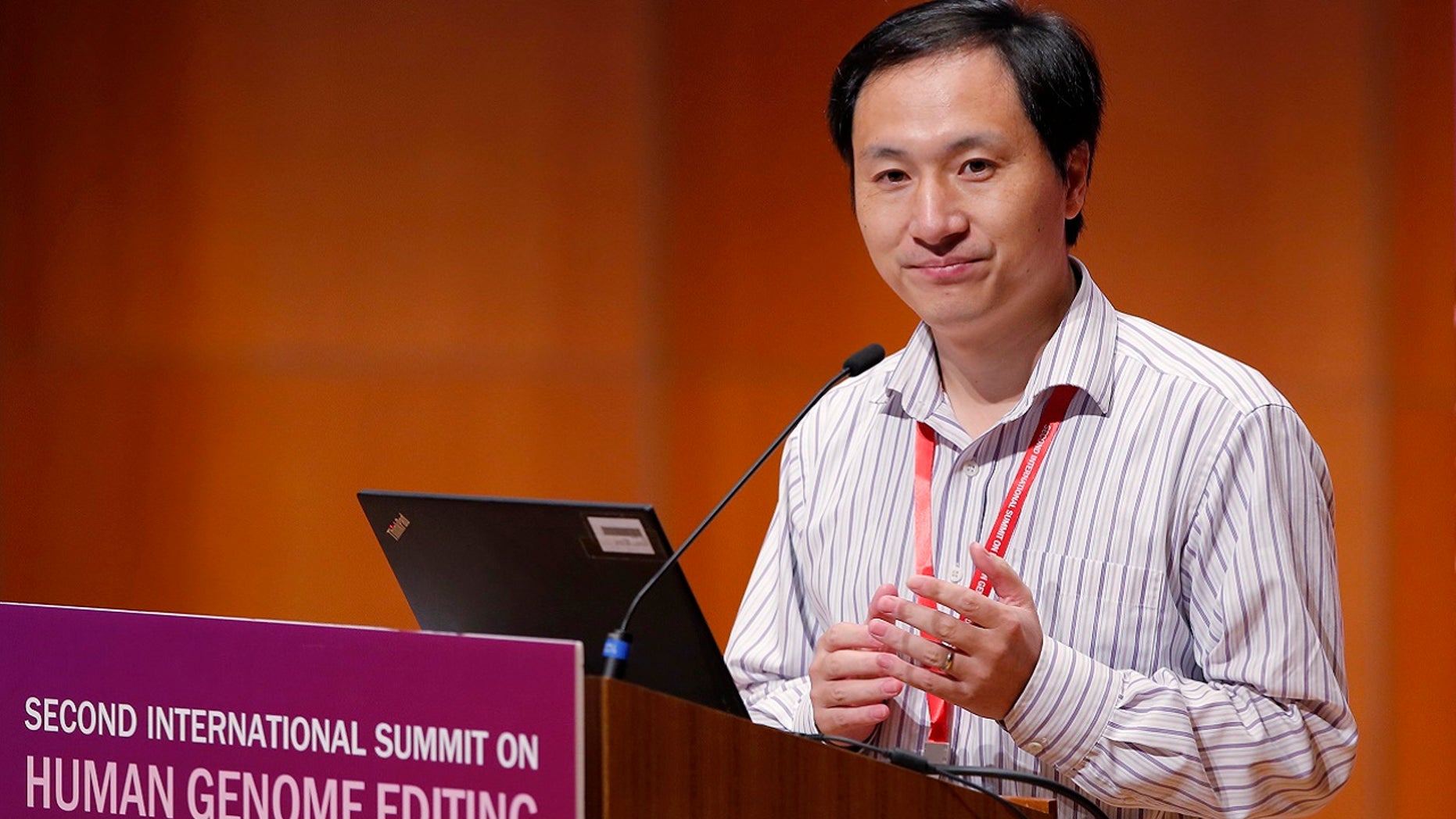 He Jiankui, a Chinese researcher, speaks during the Human Genome Editing Conference in Hong Kong, Nov. 28, 2018.
(Associated Press)
A Chinese scientist, who claimed he helped make the world's first genetically edited babies, is missing, a report said on Monday.
He Jiankui of Shenzhen, China, gave a presentation in Hong Kong last week on his controversial experiment and nobody seems to know his whereabouts, The South China Morning Post reported.
The Shenzhen-based Southern University of Science and Technology dismissed claims that He has been detained, the paper reported. A spokeswoman declined to elaborate on the matter, saying, "We cannot answer any questions regarding the matter right now," The Morning Post reported.
The spokeswoman said the school will keep the media updated.
He claimed to have altered the DNA of twins Lulu and Nana to try to make them resistant to infection with the AIDS virus.
The claim has not been backed up in a peer-reviewed scientific journal, nor is there any independent confirmation. Mainstream scientists have condemned the experiment, and universities and government groups are investigating.
A group of leading scientists gathered at the international Human Genome Editing Conference last week, where He made his claims.
Although the science holds promise for helping those already born, the scientists said Thursday that it's irresponsible to try it on eggs, sperm or embryos because not enough is known yet about its risks or safety.
Speaking with the AP, the researcher said that he felt a "strong responsibility that it's not just to make a first, but also make it an example," adding that "society will decide what to do next" whether it will be allowed or forbidden.
It's "unconscionable … an experiment on human beings that is not morally or ethically defensible," said Dr. Kiran Musunuru, a University of Pennsylvania gene editing expert and editor of a genetics journal.
He has said a second pregnancy may be underway.
Last week, He posted a video to YouTube to discuss the claim and its implications.
Fox News' Chris Ciaccia and the Associated Press contributed to this report.
Source: Read Full Article