Chaos at King's Cross as police close station due to overcrowding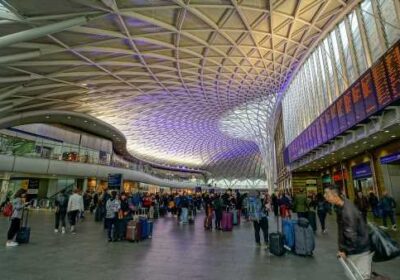 Chaos at King's Cross as police close station due to overcrowding and rail bosses beg passengers to use different terminals
Police have closed down King's Cross Station due to overcrowding, as rail bosses have begged passengers to use different terminals. 
In statement on X, formerly known as Twitter, National Rail wrote: 'London Kings Cross has become too crowded to be safe for all passengers. 
'The Police have taken the decision to close the station until the passenger flow is more manageable. Where possible, please use a different London terminal station.'
This is a breaking news story, more to follow.
Police have closed down King's Cross Station due to overcrowding, as rail bosses have begged passengers to use different terminals (stock image)
Source: Read Full Article