Bullied, beaten and drowned, this schoolgirl's death has shocked France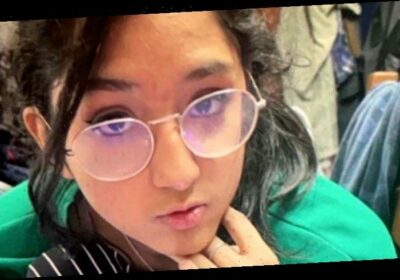 Paris: Two French teenagers are under investigation for murder after police fished the body of a drowned schoolgirl out of the river Seine, prosecutors said, in a case that has shocked France.
Prosecutors said the teenagers, a boy and a girl, both aged 15, had met the 14-year-old classmate, Alisha, in Argenteuil, west of Paris. The boy had beaten her and then with his girlfriend's help thrown her into the river, where she drowned.
"Two minors are under investigation for murder, premeditated homicide," Pontoise city prosecutor Eric Corbaux told reporters.
Locals stand next to flowers laid at the entrance of the Cognacq-Jay highschool in Argenteuil, on March 10, 2021, in tribute to the 14-year-old schoolgirl whose beaten body was found two days before in the Seine.Credit:AFP
"The victim at that time was still conscious. She was crying, her eyes open. The young man and the young girl would have grabbed the victim to throw her into the Seine below the quay," said the prosecutor.
Corbaux said the young couple texted Alisha and asked her to meet them, first at the local station and then at the quai, where the prosecutor alleged that the boy leapt out from behind a pillar to push the victim to the ground before kicking her several times.
"Before hitting the victim, the young man had put on the girl's gloves so as not to leave any marks", he said at a press conference, adding that he "totally rejected" the theory that the death was accidental.
Alisha was a classmate of the two teens who have been arrested over her killing.  
The drowning was the culmination of a cyberbullying campaign, according to the prosecutor and the girl's parents, after personal photos of Alisha were circulated on the Snapchat social media app by the now-detained pair.
"The victim's phone was hacked and compromising photos were posted by her two classmates," the Cognacq-Jay high school attended by all three teens said in a statement released to news service Agence France Presse.
The details of the crime have touched a nerve in France, where students have spent many months studying remotely during the pandemic.
The youth of the accused pair, both just 15, appear to have shocked the prosecutor, who noted that the two "did not express any immediate regret" when they were arrested.
The crime was condemned by the French government, with spokesman Gabriel Attal vowing that the killing would "not go unpunished".
"We know that harassment begins at school, it starts in the classroom and the playground.," Attal said. "But what is new in recent years is that it continues online after class."
Alisha's mother said the two suspects had previously issued death threats against her daughter. "They have ripped out my heart," she told BFM TV.
Reuters, staff
Most Viewed in World
From our partners
Source: Read Full Article