British man arrested on suspicion of murdering his wife at resort in Spain | The Sun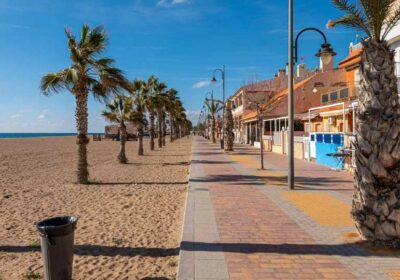 SPANISH police have arrested a 69-year-old British man on suspicion of murdering his 52-year-old wife.
A British woman was found dead with a blow to her head, as police arrested her husband in their resort residence in Murica, Spain.
The unnamed expat had been reported to the police for a domestic violence instance in 2007.
The suspect is expected to appear before a judge in the town of Totana later today or tomorrow, and will remain in custody as officers investigate.
Last month an 80-year-old British man was arrested over the violent death of his wife at their flat in the Costa del Sol resort of Torremolinos.
A judge sent David Cadwallader, 80, to a psychiatric unit while the investigation of his wife's death is ongoing.
READ MORE WORLD NEWS
Brits in Spain on alert as killer West Nile virus spreads to 45 and kills 2
Fans poke fun as SIX Germany stars are offside from free-kick against Spain
Source: Read Full Article