Boris Johnson lashes out at Rishi Sunak's 'barmy' smoking ban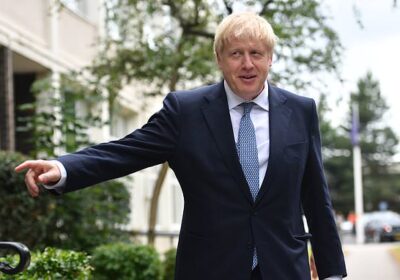 Boris Johnson lashes out at Rishi Sunak's 'barmy' smoking ban warning it will be a 'monstrous waste of police time and resources' in latest Mail column
Boris Johnson has denounced Rishi Sunak's 'barmy' smoking ban, which he says will distract police from attending crimes.
In his latest Daily Mail column, the former prime minister rails against increasing the size of the state, concluding: 'Let's stop telling people what to do.'
It is the second flagship Government policy that the ex-premier has criticised after he made plain his fury at the scrapping of the northern leg of HS2.
In his conference speech this week, Mr Sunak announced plans for those aged 14 or younger to be banned from ever legally buying cigarettes, leading to the eventual eradication of the habit.
Criticising the proposed ban, Mr Johnson argues that enforcing it will distract officers from fighting real crimes like burglary.
In his latest Daily Mail column, Boris Johnson rails against increasing the size of the state, concluding: 'Let's stop telling people what to do.'
'We are seriously proposing to ask our police to divert their time and resources away from all the other priorities – knife crime, sexual violence, county lines drugs gangs – and to focus on the legal enforcement of a nationwide ban on smoking,' he writes.
'We are proposing to criminalise yet another variety of ordinary behaviour, with no thought to the consequences for those who have to make it work.'
He also points to the difficulties in enforcing a ban, with police potentially having to arrest a 20-year-old smoker but not her 21-year-old sister, asking: 'How the hell is that supposed to work?'
The former Conservative Party leader questions whether those who smoke illegally would be punished with fines and even prison.
'Imagine how you would feel if you were desperate for justice from the courts – a rape victim, for instance, or one of the many thousands of others who face interminable delays – and you knew that the criminal justice system was being clogged with such ludicrous trivia; not just people who refuse to pay their TV licence, but people who simply refuse to obey the government, and continue, whatever their date of birth, to smoke cigarettes,' he writes.
'How would you feel? Fit to be tied, I expect. The whole thing strikes me as barmy.'
Highlighting that smoking is already dying out – less than 15per cent of the UK population smoke – he questions why a ban is needed.
Mr Johnson warns that it could have the unintended effect of 'glamourising' a habit that has started to become unfashionable.
'We seem to be about to embark on a new era of Prohibition, of contraband tobacco and illegal smoking parlours and speakeasies,' he says.
'A risky habit that has been gradually fading will be suddenly glamourised. Underworld gangs will have a new opportunity to make money – and to create a new problem for the police.'
Rishi Sunak unveiled the controversial plan to phase out smoking in his conference speech
Comparing the proposed ban with the lockdowns and restrictions imposed during Covid, he warned against 'lightly criminalising everyday features of our lives'.
Last week, Mr Johnson used his Daily Mail column to warn that the UK would have to be 'out of our minds' to scrap the northern leg of HS2.
He said he emitted a 'groan of suppressed fury' at the plans to turn the high-speed rail line into a 'total white elephant, the vanity project to end all vanity projects'.
He also said that it amounted to a betrayal of the North and the Tories' levelling-up project.
Following the announcement, he accused Mr Sunak of throwing away a 'once-in-a-generation opportunity'.
Source: Read Full Article