At least 10 Brits have been killed in Israel-Hamas war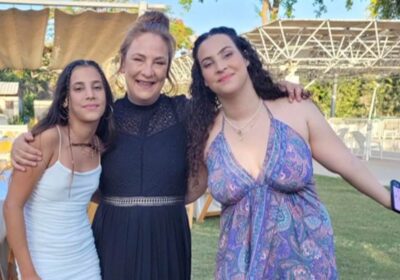 At least 10 Brits have been killed in Israel-Hamas war while six more are being held hostage by terrorists, UK minister reveals
At least 10 British nationals have been killed in the war between Israel and Hamas while a further six are being held hostage by the terrorists, a UK minister has revealed. 
Treasury minister Victoria Atkins said that while it is understood six Britons are being held captive by the terrorists, it is a 'fast moving situation' and the figure 'may or may not change'. 
Speaking about whether the six Britons were missing or held hostage, Atkins told Sky News: 'We understand – and I'm being very careful because we know how important accuracy of words is in this context – but we understand that they are hostages.' 
Hamas on Monday said it had freed two Israeli women who were among the more than 200 hostages taken during its Oct. 7 rampage in southern Israel.
Among those killed by Hamas is British teenager Noiya Sharabi, 16, her 13-year-old sister Yahel and her mother Lianne. The girls' father, Eli Sharabi, is still missing and is feared to have been abducted by Hamas gunmen and taken back to Gaza, like their uncle Yossi, 53. 
This is a breaking news story, more to follow…  
Among those killed by Hamas is British teenager Noiya Sharabi, 16, (right) her 13-year-old sister Yahel (left) and her mother Lianne (centre)
Source: Read Full Article