Andrews is right to press ahead with reopening, but it's going to be a rocky ride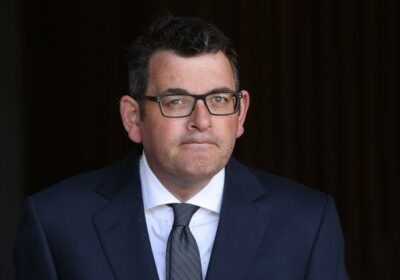 For our free coronavirus pandemic coverage, learn more here.
If lockdown fatigue and an obsession with daily numbers were not already messing with our minds, the mixed messages this week might have done the trick. It's difficult to know whether to feel hope or despair when confronted with both the state's breathtaking number of daily COVID-19 cases and its rapidly improving vaccination coverage. They can be difficult to reconcile as plans to ease Victoria's lockdowns restrictions continue apace.
Although a case spike was anticipated in the Burnet Institute's projections, the emergence of a national record 2297 infectious cases and 11 deaths in Victoria on Thursday was disturbing after signs earlier in the week that numbers might have been easing. The 2179 positive cases and six deaths recorded on Friday were added testimony to the Delta variant's virulence, even within the confines of a community in harsh lockdown.
But on the other side of the coin there was the state's hastening march towards its vaccination targets. Strong public uptake this week has driven coverage of those who have received one dose of COVID-19 vaccine to 88 per cent of residents aged 16 and over, while 63 per cent are fully vaccinated. This puts Victorians on track to hit the milestone of 70 per cent fully vaccinated about four days earlier than anticipated.
It was tempting in early September to look at then NSW premier Gladys Berejiklian pointing at vaccination numbers while the state was recording 1400 cases a day and see a "look over there" political diversion. But as vaccinations hit the 70 per cent threshold, case numbers in NSW began to fall, and this week the state boldly opened up after months in lockdown and even invited in international travellers.
Similarly, Victorian Premier Daniel Andrews, who has been notably more cautious than his counterparts in NSW, was pointing to the vaccination scoreboard this week. "That's why we're going to be opening up, because people have got vaccinated in record numbers, in record time, and they should be proud of that," he said.
Epidemiologists and modellers differ in their views, but James McCaw is confident Victoria's case numbers are near their peak and Melbourne University clinical epidemiologist Professor Nancy Baxter says loosening restrictions at 70 per cent is "pretty low risk". The Age believes the Andrews government is right to press ahead with reopening the state. This is a positive move, and the state government's successful vaccination drive and its cautious approach should allow Victorians to take this significant step with some confidence.
Part of the reason for the strong vaccination uptake may be attributed to the government's mandating of inoculation for authorised workers – including those in the health, education and construction sectors. The Age has backed compulsory vaccinations for some, including health workers and teachers, but has certain concerns about this becoming a norm across society. It's something we need more discussion on.
Meanwhile, the opening up continues. Victorian restrictions will not be eased as expansively as those in NSW, which claims to be leading Australia out of the pandemic – and the Andrews government has an opportunity to be guided by experiences to the north as it considers further freedoms. The messages already are mixed. Yesterday Victoria ended 14-day quarantine for interstate travellers. NSW, meanwhile, delayed moves to allow fully vaccinated people from Greater Sydney to travel to its regions while announcing plans to end quarantine from November 1 for fully vaccinated people coming from overseas. Tasmania locked down.
Strap in, it's going to be a rocky ride.
Case numbers in NSW and Victoria are expected to rise as restrictions fall, and there was a sobering warning on Friday from Australian Medical Association vice-president Dr Chris Moy, who acknowledged that Victoria's health system was managing well despite the rise in COVID cases, but asked for the Premier to turn his eye from vaccination rates to constraints on hospitals as the state reopens.
The health system, he said, was "extremely on edge". As our much-hoped-for-freedoms beckon, Victorians know the feeling.
The Morning Edition newsletter is our guide to the day's most important and interesting stories, analysis and insights. Sign up here.
Most Viewed in National
From our partners
Source: Read Full Article