Why Lana Condor Thinks Lara Jean and Peter Grow Apart During College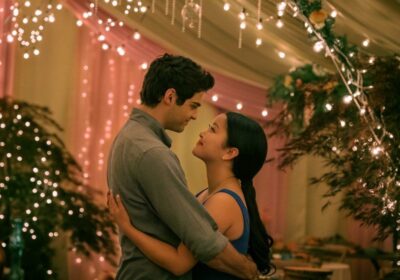 The To All the Boys franchise is officially over. The love story between Lara Jean (Lana Condor) and Peter Kavinsky (Noah Centineo) left them at an interesting place in their lives. Condor revealed why she thinks they'll grow apart.
Lara Jean and Peter Kavinsky choose different colleges in 'To All the Boys: Always and Forever'
The final movie, To All the Boys: Always and Forever, started with Lara Jean and Peter Kavinsky waiting to hear back from their college applications. They are set on going to Stanford. This is mostly because Peter has a lacrosse scholarship. 
But their plan doesn't work when Lara Jean gets rejected. She also falls in love with New York University, and she makes the hard decision to go across the country. It took some convincing, but Peter agrees to have a long-distance relationship.
The movie ends, and fans are left wondering what happens next. Do they stay together or split up? 
Lana Condor said Lara Jean and Peter need to grow as individuals
The characters are going their separate ways for college. But they plan to continue their romance despite the long distance. Condor does think they'll break up and grow at some point.
"I personally have this feeling that they're going to try to make it work in college, but they're going to have to grow separately to be fully ready to come together," Condor said in an interview with The New York Times.
"But I know for a fact that they're going to get married; they're going to live happily ever after," she said. "I just think they might need to grow as individuals first. And then I'd love to see them meeting each other again."
Why Lana Condor thinks Lara Jean and Peter grow apart during college
The actor dove more into her theory that the high school sweethearts won't be able to make it work. She recently told Us Weekly whether she thinks they will still be together through college.
"No, I don't. … People hate that answer, but I don't," Condor said. "I think that they would try their best. I think in college they would give it their college try. They try their best, but ultimately separate so they can grow apart."
However, she has a clearer theory on how they'll reconnect. "I do think they would meet after college, like, in the workplace, like, adults who've lived some life, and then they would be together forever after that. But I do think they would take a break," she said.
That definitely would make for a romantic movie. Sadly, the Netflix adaptation of the novels by Jenny Han is wrapped up.
Source: Read Full Article