Where to Stream the First Six Seasons of 'The Hills' Before the 2019 Reboot
Fans of MTV's The Hills, the show that blessed the world the single mascara tear, "You know what you did," and Speidi, will get to catch up with their faves when the reboot finally airs in 2019. There's no premiere date yet, but the new season is already shaping up to be a thrilling one (hands up if you're ready for Mischa Barton to share screen time with Heidi and Spencer).
If you don't already own The Hills on DVD, get ready to binge.
Whether you're a longtime fan who can recap every single episode down to the side eye, a casual fan who stopped watching after Lauren Conrad left, or a newbie who finally wants to join the party, MTV's got you covered. Right now, all six seasons of The Hills are streaming on MTV.com with a cable login and the MTV app (also requiring a cable login), if you want to spruce up your commute. All six seasons also live on Amazon Prime Video.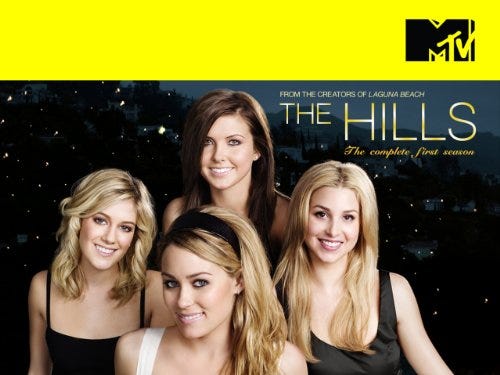 (FYI, in 2016, The Hills was available to stream on Hulu ahead of the show's 10th anniversary special, so fingers crossed this will happen again.)
First time you're hearing about the reboot? Not to worry.
In August, MTV dropped a teaser trailer with some returning cast members (Speidi, Audrina Patridge, Justin Bobby, to name a few) during the VMAs. There was a cute red carpet reunion featuring one of the show's newest cast members, Gunner Stone, son of Heidi Montag and Spencer Pratt. In fact, get ready to see lots of babies on the reboot, including Delilah (Jason Wahler's daughter) and Kirra (Audrina's daughter).
FYI, you won't see Lauren Conrad and Kristin Cavallari.
At the time of the reboot announcement, PEOPLE reported that Lauren was "in a different place in her life" and had a busy schedule (her Kohl's line, website, and a nonprofit), while Kristin was unable to break her contract with E!, home of her own show, Very Cavallari.
Yes, Mischa Barton will be joining the party.
The former O.C. star isn't the only new face on The Hills. There's also Kyle Massey (Cory from That's So Raven and Cory in the House), Brandon Thomas Lee (son of Pamela Anderson and Tommy Lee), and bloggers whose identities remain a mystery.
View this post on Instagram
Hanging out in #TheHills 💫@audrinapatridge @mischamazing ✨
A post shared by Stephanie Pratt (@officialstephpratt) on
So, when is the reboot coming back?
We'll update you with the exact date and time so you can plan accordingly for your viewing party. Just know that 2019 is going to rule.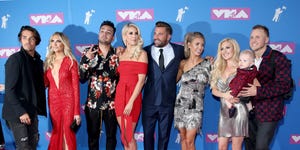 Source: Read Full Article