Warner Bros. Backs Out Of Hollywood Sign Aerial Tram Proposal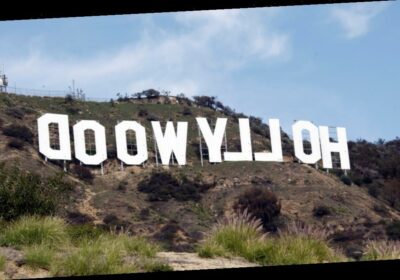 A plan that would have built an aerial tram from the Warner Bros. lot in Burbank to the Hollywood sign will not involve the studio, the company said on Thursday.
Warner Bros. planned to be a part of the project funding and construction. The goal was to alleviate congestion on the narrow roads leading to the Hollywood sign by building a tram, which would start at a parking structure next to its Burbank lot.
The so-called Hollywood Skyway project was estimated to cost $100 million. It would have involved a six-minute ride up Mt. Lee to a visitors center near the sign. From there, visitors could walk to a viewing area near the sign.
Warner Bros. cited safety concerns in its statement backing away from the project.
"After exploring the challenging construction issues, required zoning changes and protocols necessary to protect guests during emergencies, we determined that our focus would be better placed on our core business interests," Warner Bros. said in a statement. "We know there are other solutions being explored to provide access to the iconic Hollywood sign and address neighborhood congestion. We look forward to seeing those come to fruition for the citizens of Los Angeles and the millions of tourists eager to visit the sign each year."
The project always faced logistical and construction challenges. Since Warner Bros. first agreed to be involved, it was sold to AT&T, which is now focused on streaming film and television production. Even the though the studio has invested in interactive entertainment on its lot, the challenges associated with the tram made the risks seem to outweigh the potential rewards.
Los Angeles has not said yet whether the Warner Bros. pullout will derail the Hollywood Skyway for good, or if if new partners will be sought.
Read More About:
Source: Read Full Article