'Veronica Mars' Reboot: Here's Where to Watch the Upcoming Season in 2019 – The Cheat Sheet
Veronica Mars fans rejoice! The popular UPN/CW series is coming back for a fourth season. This isn't the first time a revival has made headlines. Netflix considered bringing it back in 2017 as a six episode mini-series, but the plan fizzled out. Actress Kristen Bell and writer Rob Thomas always knew Veronica Mars would make a reappearance and thanks to Hulu bringing the mystery drama back from the dead, it will. Thanks, Hulu! Us Marshmallows (the endearing term for Veronica Mars fans) can finally welcome back some of our favorite Neptunians in 2019.
What is 'Veronica Mars' about?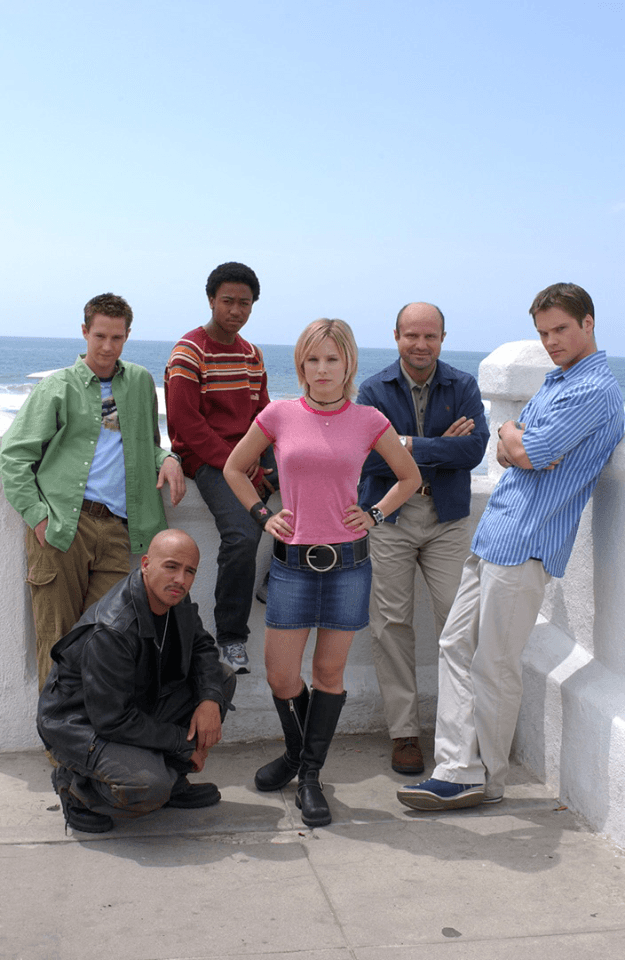 The original cast of Veronica Mars | Veronica Mars via Facebook
Veronica Mars is a noir mystery drama created by Thomas. The series features Bell as its heroine Veronica, a student who leads a double life, juggling her studies on one end and private investigating under her detective father's watchful eye on the other. During the first three seasons, each episode focuses on a new mystery for the fans to solve alongside Veronica. The first two seasons also featured more complex mystery arcs that were introduced in the season premiere and wrapped up in the finale.
How do I watch the 'Veronica Mars' reboot?
Do you have a Hulu account? If not make sure you have access to one before the show debuts. While we don't know the exact series premiere date yet, we do know the reboot along with the previous seasons and feature film are also coming to Hulu next year.
Do I need to know anything before watching the reboot?
View this post on Instagram
THING ARE HAPPENING TODAY! AND IT'S ALL FOR YOU MY LOVELY MARSHMALLOWS! #veronicamars : @kristenanniebell
A post shared by Veronica Mars (@veronicamars) on
Yes! Before catching the season reboot, brush up on your Veronica Mars lore. Whether you are new to the show or a dedicated fan, you'll be happy to know that the previous seasons and the feature film will be available to watch on Hulu next summer.
The Veronica Mars franchise also has two books under its belt, The Thousand-Dollar Tan Line and  Mr. Kiss and Tell. Thomas stated that this new series will not be a reimagining of past seasons, the movie, or the books but will instead take place five years after the events of the previous adaptations. The story will follow Veronica Mars as she investigates the murders of Spring Breakers in her fictional town of Neptune, California.
The limited series consists of eight, one-hour-long episodes.
Who will be returning in the 2019 reboot?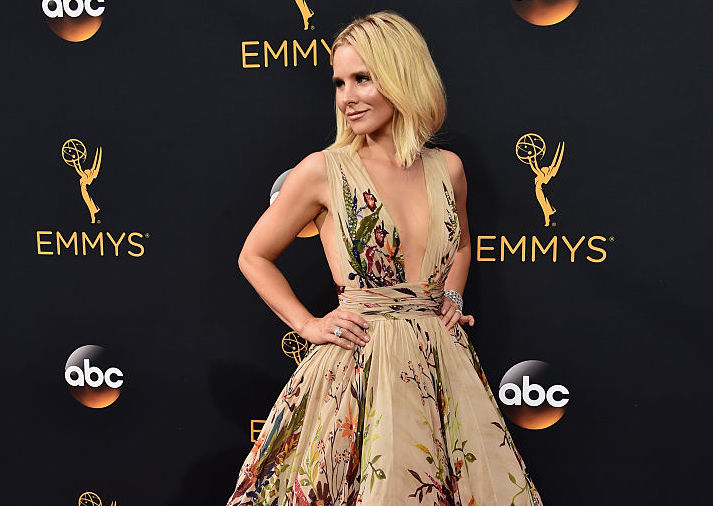 Kristen Bell | Alberto E. Rodriguez/Getty Images
Bell will, of course, be back as Veronica but what about the rest of the original cast?
Thomas took to Twitter in September and announced some of the returning cast members. Jason Dohring will be back as Logan, Veronica's off and on boyfriend. Percy Daggs III is returning as Veronica's best friend, Wallace Fennel. Ryan Hansen will be filling his role as the bully turned frat boy Richard "Dick" Casablancas. Francis Capra will be reappearing as bad boy ally Eli "Weevil" Navarro. Enrico Colantoni will return as Veronica's beloved father, Keith Mars, Max Greenfield will be taking the stage as Police Officer and Veronica's brief romantic interest, Leo D'Amato, and David Starzyk is back as Richard Casablancas. We're hoping to see more characters returning for the reboot but in the meantime, let's take a look at the new cast!
What about new cast members?
Veronica Mars will be bringing characters from its books to life as well as introducing newly created roles which means a host of new actors and actresses are joining the original crew.
Patton Oswalt will be Penn Epner, a man who has a penchant for true crime series and is "the best pizza delivery guy in Neptune". J.K. Simmons is playing Clyde Prickett, a convict recently released from prison. Dawnn Lewis is Marcia Langdon, the new Neptune Police chief who first made an appearance in Mr. Kiss and Tell. Clifton Collins, Jr. is joining the cast as Alonzo, a hitman for the Mexican cartel. Izabela Vidovic is a teenager impacted by the recent murders in Neptune and Kirby Howell-Baptiste will appear as Nicole, a nightclub owner in Neptune whose popular club has become an infamous killing spot.
In the meantime, Marshmallows keep an eye out! With the cast list filling out it's only a matter of time before the long-awaited release date goes public.
Source: Read Full Article