Tuesday Ratings: Gotham Knights Audience Slips in Week 2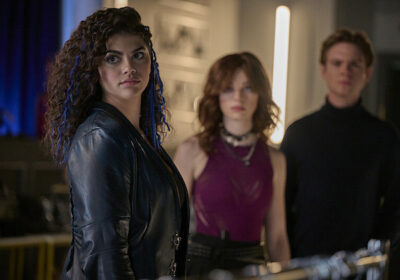 In the latest TV show ratings, with CBS' well-watched FBIs in rerun mode: NBC's The Voice delivered Tuesday's largest audience and landed in a four-way tie for the nightly demo win.
Cancellation Jitters! Network Shows in Limbo



Launch List


NBC | Leading out of a Night Court rerun, American Auto (with 1.9 million total viewers and a .02 rating) hit a demo low. The Voice (5 mil/0.4, read recap) dipped week-to-week, while That's My Jam (2.6 mil/0.4) ticked up.
ABC | The Rookie (3.8 mil/0.4, hey it's a documentary episode!) dipped in both measures, The Rookie: Feds (2.3 mil/0.3) slipped to its smallest audience of 2023, and Will Trent (3.1 mil/0.3) was steady.
FOX | 9-1-1: Lone Star (3.5 mil/0.4, read post mortem) and Accused (1.9 mil/0.2) both dipped.
THE CW | Superman & Lois (680K/0.1, read post mortem) dipped 9 percent in audience from its season opener, while Gotham Knights' audience (420K/0.1, read recap) fell 31 percent from its debut.
Want scoop on any of the above shows? Email [email protected] and your question may be answered via Matt's Inside Line.
The Live+Same Day numbers reported in our ratings column do not reflect a show's overall performance, given the increased use of delayed playback via DVR and streaming platforms, plus out-of-home viewing. These numbers (Nielsen fast nationals, unless denoted as finals) instead aim to simply illustrate trends or superlatives. This is only an exhibition, this is not a competition. Please, no wagering.
Source: Read Full Article