Tom Hiddleston & Mark Hamill To Star In Stephen King Adaptation 'The Life Of Chuck' For Director Mike Flanagan; FilmNation Launches Hot Project For Cannes Market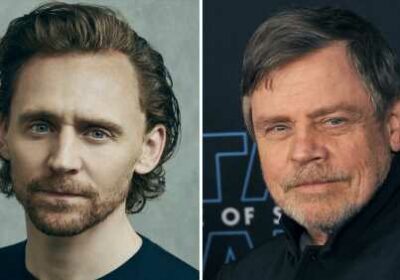 EXCLUSIVE: Tom Hiddleston (Thor franchise) and Mark Hamill (Star Wars) are set to star in new Stephen King adaptation The Life Of Chuck, which will be a hot package at the upcoming Cannes market.
Doctor Sleep and The Haunting Of Hill House helmer Mike Flanagan is directing, scripting and producing for Intrepid Pictures alongside fellow producer Trevor Macy.
FilmNation will handle international sales with WME Independent handling domestic.
Based on the short story from King's 2020 anthology If It Bleeds, The Life of Chuck is three separate stories linked to tell the biography of Charles Krantz in reverse, beginning with his death from a brain tumour at 39 and ending with his childhood in a supposedly haunted house.
Related Story
Matthew McConaughey To Star In 'The Rivals Of Amziah King' From 'Vast Of Night' Filmmaker Andrew Patterson – Cannes
The script, which was adapted prior to the WGA strike, has been in the works for several months with Hiddleston set to play the title character and Hamill joining for the role of Albie.
According to the production, the genre project will draw tonally from Stand By Me, The Shawshank Redemption and The Green Mile.
Golden Globe and Olivier winner Hiddleston is best known for Thor, Avengers and TV series The Night Manager, as well as stage projects such as Betrayal and Hamlet for Ken Branagh.
Hamill is best known for his portrayal of Luke Skywalker in the original Star Wars movies and reprised his role in both the sequels as well as the second season of The Mandalorian and season one of The Book of Boba Fett. He recently appeared in Netflix's Sandman, and will star in Sony's upcoming The Machine and in Intrepid and Netflix's House Of Usher, which will air later this year.
Stephen King, aka 'The King Of Horror', is among the all-time best-selling authors. Among his books and short stories to have been adapted into hit movies are Carrie, The Shining, Pet Sematary, It, Stand By Me, The Running Man, The Shawshank Redemption, and The Green Mile.
This is the latest project to join a bumper Cannes market slate for FilmNation. Also on the lineup are Amy Adams-Paul Rudd comedy The Invite, Dave Bautista action-thriller The Cooler, and Andrew Garfield project Voyagers, among others.
Hiddleston is represented by UTA (US), Hamilton Hodell (UK), and Johnson Shapiro Slewett & Kole; Hamill is represented by Gersh and Kleinberg Lange Cuddy & Carlo; Flanagan, Macy and Intrepid are represented by WME, with VanderKloot Law also representing Flanagan and Reder & Feig handling Macy.
Must Read Stories
TV Overall Deals Might Be Suspended; Latest From Picket Lines; List Of Halted Series
Tom Hiddleston & Mark Hamill Lead Stephen King Adaptation 'The Life Of Chuck'
Disney Cites Ron DeSantis' Latest Comments & Actions In Updated Lawsuit
James Gunn MCU Threequel Seeing $282 Million+ Global, $114M U.S.
Read More About:
Source: Read Full Article